'Duck Dynasty' members to highlight Operation 6:12 fundraiser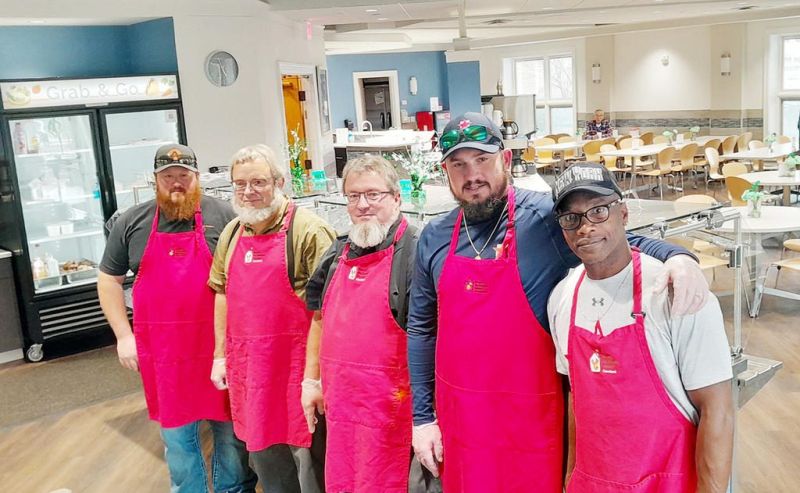 The Robertson family, perhaps more well-known as the "Duck Dynasty" crew from TV fame, built a reputation on its commitment to faith, family and the great outdoors, and in doing so connected with people across America.
Holmes County shares those same attitudes, and fans of the "Duck Dynasty" show and the Robertsons will have a chance to get to know some of them better.
Phil and Kay Robertson and Al and Lisa Robertson from "Duck Dynasty" will make an appearance in Holmes County during the Holmes County for Operation 6:12 fundraising event at Mt. Hope Expo Center on June 3.
"We know the Robertsons have a huge following here in this area," said Paul Fehr, Operation 6:12 executive director. "Our hope is to bring the community together for an enjoyable time with the Robertsons, and our desire is to bring the light of Christ into the community, which is a big part of what the Robertson present. We feel like they are a perfect fit for the message we want to portray and share with the community. We are so honored that they are taking the time to come support us at 6:12."
The event will kick off with live music at 4 p.m. featuring country gospel singers Amos Raber and the Aaron Stutzman Family.
Then at 6 p.m. the meat of the fundraiser will begin, with plenty of speakers and stories.
Pastor Al Robertson will be one of the keynote speakers for the evening, sharing the story of his faith journey including some of the struggles he has faced in life.
"He's gone through some perilous situations, but his faith has stood strong, and he has a tremendous story to share," Fehr said.
All of the Robertsons will be on stage for a Q-and-A where patrons can be a part of the evening's festivities.
Also speaking will be Pastor Randy Baker from Akron Bible Church, who lost everything he had after becoming a drug addict and became totally broken, living in a dark and dangerous world before finding his way back to faith after attending a Promise Keepers event featuring Pastor Tony Evans.
Baker's story of devastation to salvation is inspiring.
Fehr will share his testimony and speak about the role Operation 6:12 plays in helping to tear down barriers and rebuild marriages, enhance married life, help people overcome mental health issues, and work with those struggling with addictions.
"Operation 6:12 is very personal and intensive and is a place where couples and those struggling with addiction and mental health disorders can hit the reset button and start over," Fehr said. "We want to help people take care of themselves and find the love, joy and passion in life again."
Fehr said while the organization has been around for a decade, many people still don't know what Operation 6:12 does in its two locations in Sugarcreek and Fresno.
"This is our chance to share our vision of who we are," Fehr said.
In addition to the speakers, music and food, there will be a huge girls volleyball tournament featuring $10,000 in prizes and a trap shooting event.
Byler's BBQ will be on hand to add food to the event.
Operation 6:12 has always been free to its clients, which is made possible by the people supporting the ministry. All proceeds from the evening will benefit Operation 6:12's ongoing effort to serve the people of the community through its programs and counseling.
Tickets are available for purchase online at www.operation612.com. The cost is $50 presale and $70 at the gate for adults. Children age 12 and under are $10.
Anyone wishing to get a team into the volleyball tournament should call 330-600-9733, and those wanting to get involved with the trap shooting can call 330-749-2687.