Knights have plenty to build off after losing to Mansfield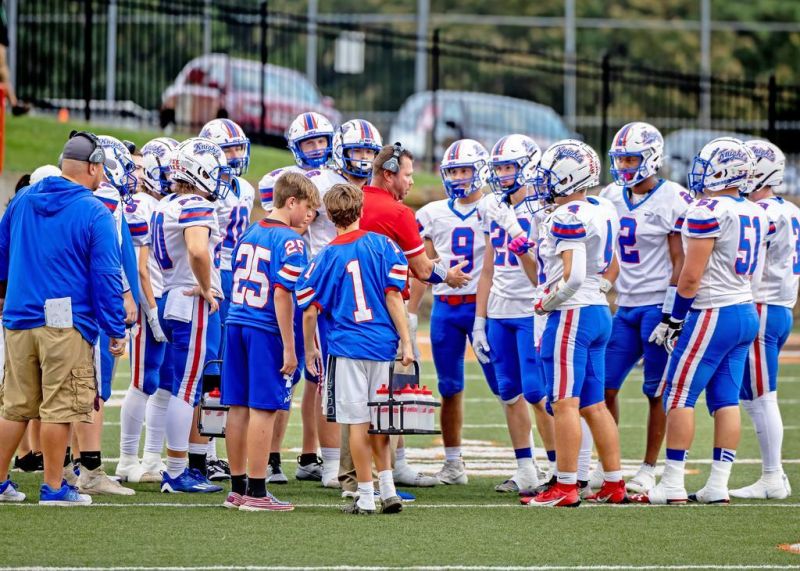 It's easy to show up to football practice each day excited and motivated when things are going well.
When adversity hits, though, how those players respond is a true testament to a program's quality.
Given how West Holmes responded after falling into a big second-half hole at Mansfield Senior, Knights fans shouldn't be worried about which direction this season will go.
"There was a lot of growth out on that field tonight and a lot of teachable moments that we're going to use to improve this program," WH coach Zach Gardner said following his team's 38-28 loss to the Tygers on Sept. 8. "Our kids went out and there was no quit in them, and I'm so proud of the way they fought until the bitter end."
After Mansfield Senior scored late in the third quarter to take a 31-8 lead, West Holmes responded with consecutive touchdowns to pull to within 31-21 with 8:03 remaining in the game.
Giving quarterback Morgan Smith more time to throw was a key to the second-half rally. WH's offensive line struggled mightily in the first half against the Tygers' quick defensive front, but the unit — which began the year with three new starters — played better in the second half, giving Smith valuable seconds to make his reads downfield.
"At halftime, we challenged our offensive line to pick up the pass pro," Gardner said. "They came out and responded. When we had time to throw the ball, we had a lot of stuff out there that we were able to complete. In the second half, our offensive line pass pro improved immensely, and we were able to make some plays.
"… It was just individual technique breakdowns. Give credit to (Mansfield) — they're very, very good up front and just a quality program. We're going to learn from this and get better."
The loss snapped WH's 15-game winning streak in Ohio Cardinal Conference regular-season games and put a major dent in its attempt to win a fourth consecutive conference title. A road game at New Philadelphia on Oct. 13 looms large when looking at the overall conference picture, especially if the Quakers can knock off Mansfield on Sept. 15.
The loss was also the Knights' second in a row, something they haven't dealt with since losing consecutive games to end the 2019 season.
But Gardner has no worries about how his players are going to respond.
"Our kids are selfless," he said. "They're tough. We're a football family. There's no quit in our kids. They're going to keep fighting."
West Holmes has struggled to put all the pieces together in the same game so far this season. Besides the season-opening 41-7 win over Triway, the Knights have either struggled with something defensively or offensively in their other three games.
Orrville put up 31 points in week two, and Licking Valley struck for 40 the following week. Pressure allowed by the offensive line thwarted several drives against Mansfield.
"We have to start playing complementary football," Gardner said. "We talk to (the players) all the time about when we start playing complementary football, we're going to be a very, very good football team."
WH's defense did take a significant step forward against the Tygers, playing perhaps its best game of the season, especially considering the opponent. Only 21 of Mansfield's points were allowed by the defense, and two of those touchdown drives began in Knights territory.
"We went in and kind of evaluated ourselves (defensively) and put our kids in positions that they can do successfully," Gardner said. "Our defense played good enough for us to win the football game tonight. … We had a bunch of kids playing in new positions for the first time (to start the season).
"Just making them feel more comfortable and taking the thinking out of it and just letting them play football (was an adjustment we made after the first few games of the season)."
Now, the key for the Knights is to learn and grow from their shortcomings to start the season.
"(Facing an opponent like Mansfield) absolutely makes you better," Gardner said. "Anytime you play quality teams and play that kind of speed on their defensive front and whatnot, that's a great thing for us that we'll get better from."