Lady Knights grab top honor at Cowen Redbird Invite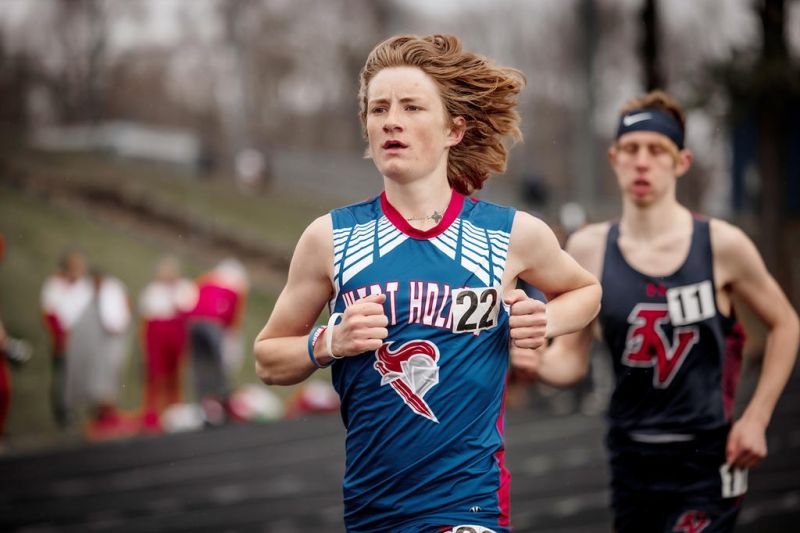 The West Holmes Lady Knights cleaned up at the annual 2022 Cowen Redbird Invitational on Saturday, April 16, where the Lady Knights racked up 85 points to tie Loudonville for the top spot. Rittman was close behind in third at 78 in the field of 13 teams.
On the boys side of the ledger, Highland earned a title with 109.5, Fairless placed second with 104.5, West Holmes claimed fifth with 63 and Hiland took 11th in the 13-team field with 18.
Loudonville's 4-by-800 girls relay team of Tess Shultz, Kadee Vranekovic, Alison Barr and Catlyn Kaufman zoomed to victory in 11:01.82, and the West Holmes crew of Noelle Smith, Brenna Myers, Carolyn Miller and Lexy Starner took third in 11:22.24.
Hiland's foursome of Micah Kuhns, Corban Miller, Colton Hershey and Gabriel Chupp placed sixth in the boys 4-by-800 relay in 9:35.42.
In the girls 100-meter hurdles, Loudonville's Corri Vermilya was fifth in 17.39 while Lady Knight Cierra Miller was seventh in 18.01. In the boys 110-meter hurdles, West Holmes' Quinn Cornwell took sixth in 18.64.
Jasmine Giauque cruised to victory in the girls 100 meters in a sizzling 13.15, edging Chippewa's Abby Blaz and Loudonville's Kenzie Cutlip. On the boys side, Loudonville's Zach Frankford placed sixth.
In the girls 4-by-200 relay, Chippewa won in 1:53.26 while Loudonville's Kenzie Cutlip, Vermilya, Anna Templeman and Sydney Polen were second in 1:54.28. West Holmes' Cierra Miller, Jozlynn Giauque, Casey Ogi and Brylie Rickly placed sixth in 2:04.62. Hiland's Rachel Anderson, Kailyn Miller, Rayauna Lies and Brynne Coil placed seventh in 2:05.23.
In the boys event, Hiland pushed Fairless to the brink before the quartet of Adam Miller, Kuhns, Kendrick Wilson and Gabriel Chupp settled for second in 1:39.73. The Knights grabbed third, right behind the Hawks, in 1:41.52, with Reid Chaney, Macin Miller, Grant Miller and Sawyer Pritt doing the honors.
Lexy Starner rolled to sixth in the 1600 meters in 5:53.41 while Hiland's Allison Hershberger placed just outside the top eight, finishing 11th in 6:28.23. Zeke Galbraith earned fourth for the boys, the Knights' runner finishing in 4:35.65. Hiland's Corban Miller was 12th in 5:23.15.
Loudonville's Cutlip, Vermilya, Templeman and Blaz raced to victory in the 4-by-100 relay in 53.97 while West Holmes' team of Arora Chaney, Ogi, Zoee Snow and Zaylie Shultz was eighth in 57.97. Hiland's team of Anderson, Lies, Kailyn Miller and Coil was ninth in 60.1.
Hiland's boys foursome of Adam Miller, Kuhns, Wilson and Gabriel placed fourth in the 4-by-100 relay in 48.74 while West Holmes' Pritt, Zach Snow, Hunter McCluggage and Zander Shultz were fifth in 48.9.
In the boys 400 meters, Reid Chaney of West Holmes earned seventh in 58.2, and in the girls 300-meter hurdles, West Holmes' Cierra Miller placed eighth in 54.24.
In the 800 meters, West Holmes' Noelle Smith was ninth in 2:50.27, and on the boys side, WHHS' Galbraith was seventh in 2:14.52 while Brayden Lemon ran 10th in 2:21.2.
Jasmine Giauque placed third in the prelims of the 200 meters but upped that number to third, where she ran a 27.32, not far off from winner Shelby Grove of Lucas' top time of 26.98. WHHS' Brenna Myers took fifth in the 3200 meters in 13:06.05 while teammate Hunter Uptain placed 11th in the boys race in 11:14.82.
In the final race of the day, West Holmes' quartet of Jasmine Giauque, Laney Duff, Rickly and Smith finished sixth in the 4-by-400 girls relay, and in the boys race, the Knights ended up sixth, with the team of Zander Shultz, Chaney, Lemon and Galbraith finishing in 3:58.87. Hiland's group of Kuhns, Adam Miller, Wilson and Hershey took seventh in 4:01.24.
Duff and Alexander shined in the field events, going one-two in the high jump, clearing 5-00 and 4-10, respectively. Shultz cleared 5-10 in taking second in the boys high jump.
Casey Ogi went 8-00 to claim sixth in the girls pole vault, and in the boys vault, her Knights teammate Zach Snow cleared 12-06 in taking runner-up honors.
Duff also finished fifth in the long jump, soaring 14-05, while WHHS' Pritt ended up fourth for the boys by sailing 18-03.5.
Amy Hughes flexed her muscles and got the Lady Knights 10 points by winning the shot with a winning heave of 32-10, and teammate Zoe Morris finished third with a throw of 31-00. Brock Zimmerly was top dog in the event for the Knights, placing seventh with a toss of 40-11.75.
Zaylie Shultz finished fourth in the girls discus with a throw of 91-02 while Zimmerly upped the ante and took home the runner-up medal on the boys side with a throw of 129-02.