Mixed bag of results for local volleyballers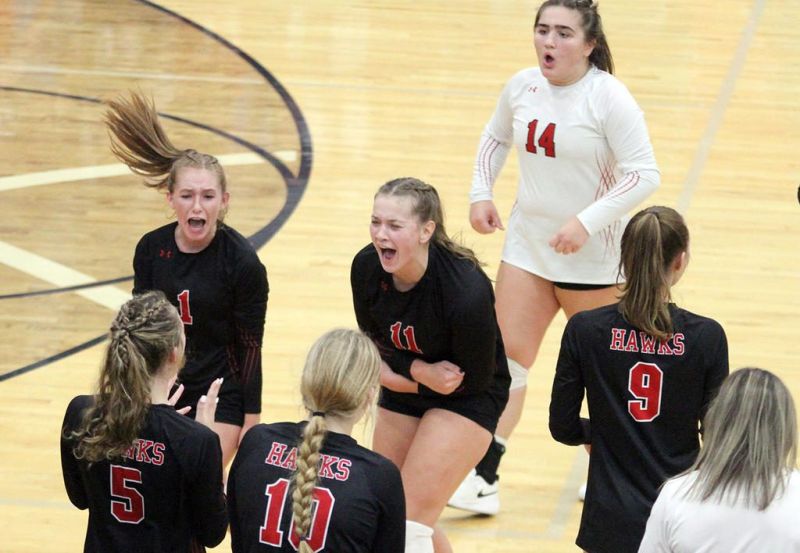 Despite battling hard throughout its backyard contest with Loudonville, West Holmes fell to Loudonville in three games on Saturday, Sept. 18, the Redbirds winning 25-16, 25-23, 25-21.
In defeat, Brynlee Reed racked up seven service points, 25 assists, four digs and three blocks; Avery Yoder added four points, three aces, two kills, two digs and 5 1/2 blocks; Daphne Alexander recorded five kills; Ella McMillen added five points, six kills and 10 digs; Harmony Mast had six kills and four digs; Jersey Morris served for six points; Ally Baker had four digs; Peyton Carathers added 13 digs; and Zailie Shultz had three points and five kills.
Garaway competed well against Ridgewood but eventually fell in four games 25-18, 23-25, 29-27, 25-23. Morgan Schlabach racked up 15 kills and 16 digs, Shelby Gerber recorded 39 assists, Laiken Wallick had three service aces and 14 digs and Meghan Petitte added 10 kills.
Two days later Garaway bounced right back and took down Indian Valley 25-17, 25-20, 25-17. Schlabach went nuts again, this time posting 11 kills and 15 digs, while Wallick also had a strong game, posting six kills, 11 digs and four blocks. Gerber added 15 digs and 21 assists.
After a couple of close losses, Hiland got back to winning with a 25-13, 25-17, 25-19 win over Sandy Valley. The win improved Hiland's mark to 8-3 overall and 3-1 in league play.
In victory, Gracie Keim dished out 23 assists, Ava Troyer recorded 17 kills, Maddy Miller and Haley Yoder each served for 11 points with Miller tacking on three aces and seven digs, and Troyer racked up a whopping eight blocks.
The next contest was a challenge with Hiland playing powerful Tuscarawas Valley. Hiland couldn't keep pace and fell 25-15, 25-18, 25-23.
Keim had 20 assists, Troyer added 15 kills and five blocks, and Yoder racked up 10 digs and eight service points for the Lady Hawks.