Kids can throw clay to benefit OneEighty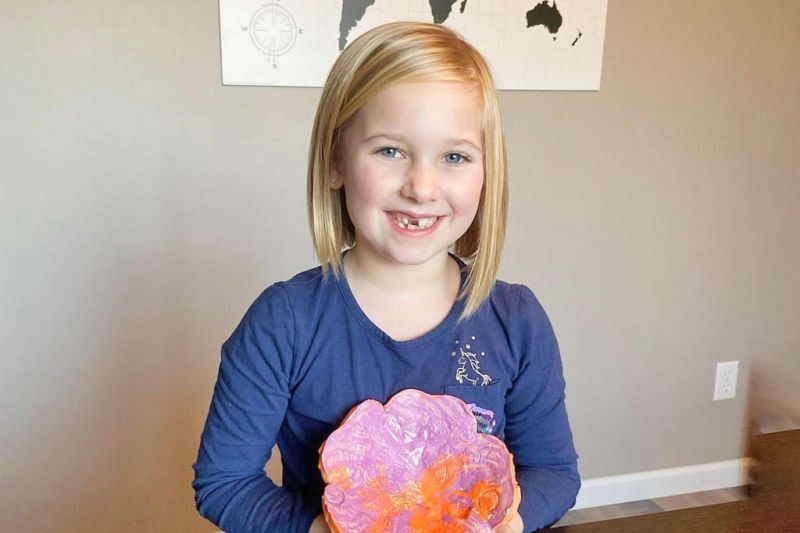 Kids can get their hands dirty to benefit a local agency in a special pottery day.
Presented by the Holmes County Friends and Neighbors of OneEighty, Kids Pottery Day will be held Saturday, Jan. 18 from 9 a.m. to noon at West Holmes Middle School, 1091 state Route 39, Millersburg. In case of snow, the event will be rescheduled to Jan. 25.
At a cost of $10 per child, the event is for children age 3 and up with all proceeds to benefit OneEighty.
Julie Snyder, board president, said the event has historically been very popular. "It started back when it was Every Woman's House, and it's always been in January. It's been going on for at least 10 years," she said.
Snyder said last year's event had to be canceled due to a large snow storm. "That's why we made sure to have a backup date this year," she said.
Snyder said pottery day has always had a good turnout. "I'd say about 50-70 kids come through. It's just a good winter family day activity to go out on a Saturday and create a piece of pottery. It's not something a lot of families get a chance to do, and it's a chance to get out during winter weather and be creative," she said.
Admission is paid at the door, and parents and their kids can come through at any time during the event. Snyder said occasionally people may have to wait for a table to do the project. Parents must stay with their kids but also are welcome to make a project.
"Amy Rohr, who is the middle school art teacher, has always instructed the kids," Snyder said.
Middle and high school art students will be on hand to help as well. Snyder said projects in the past have included a turtle, a fish and a box with a lid, but the suggested yearly project is not a requirement to make.
"They can do whatever they like," Snyder said.
After the projects are made and painted, the children will be given a slip of paper for their name, parents' names, a phone number and what elementary school they attend. "Amy has a kiln in her art room, so she glazes and fires the projects, and members of OneEighty will then get them to the kids by their elementary school a few weeks later," Snyder said.
This is just the beginning of the community fundraisers OneEighty has slated for 2020.
"March 12 will be Purse BLING-o. This is the first time we've done this," Snyder said.
A bingo for designer purses will be held that day at the Berlin Grande Hotel with food available.
In April a 5k Color Run at Glenmont on the Rails-to-Trails will be held with the Holmes County Pottery Soup Luncheon in May.
"A couple of years ago, Holmes County Pottery made OneEighty 50 special plates with a unique design on them, and this year they will make a bowl. So it will be a soup and salad luncheon, and you will get the bowl," Snyder said.
This summer a Garden Tour will be held the first weekend in July. "All of the proceeds benefit OneEighty," Snyder said.
OneEighty is an integrated health system operating multiple facilities and six major service programs: addiction services, mental-health services, domestic-violence and sexual-assault services, and prevention and education services.
OneEighty was born from the merging of several groups, according to its website. In 1974 STEPS at Liberty Center, formerly Wayne County Alcoholism Services, began and in 2005 was selected as a provider to participate in a national program for improving the treatment and outcomes of those with substance-abuse issues, called Network for the Improvement of Addiction Treatment.
Every Woman's House began in 1978 by a group of women in Wayne County to serve the needs of women who were victims of family violence. In 1982 an 11-room house was donated to the agency to use as a short-term domestic-violence shelter, and they expanded their services to include victim advocacy, counseling, support groups and a 24-hour hotline. The two groups joined together in 2016.
For more information about the event or the OneEighty organization, visit its website at www.one-eighty.org.