WH's Galbraith fights through injuries to reach regionals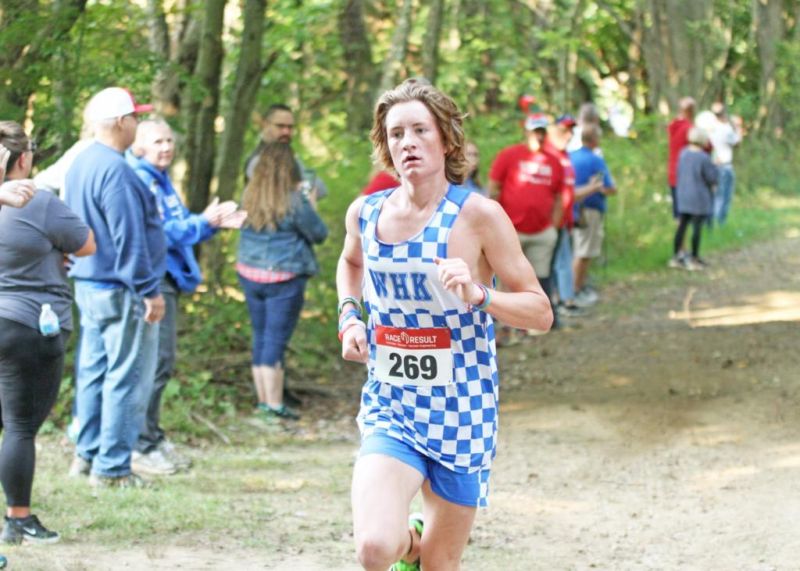 Zeke Galbraith had several goals in mind heading into his senior track and field season.
Injuries have derailed most of them up to this point in the season, but the West Holmes standout still has an opportunity to make some of them happen.
"At the beginning of the season, I had a goal to set as many school records as I can," said Galbraith, who will run cross country next year at the University of Kentucky. "If my coach had told me that I wouldn't have set any of them, I would have been amazed, but here we are. I haven't set any of them yet."
Galbraith's injury problems began during the indoor track season. He had an entrapped nerve in one of his quads, and then his Achilles became inflamed. Galbraith has been dealing with a hip injury during the outdoor season, which has forced the talented distance runner to have to run mostly middle-distance races.
"Not being able to put down the times that I want and be as competitive as I want to be (has been a challenge)," Galbraith said.
At the Ohio Cardinal Conference Championships on May 13, one of the Wooster coaches popped Galbraith's hip back into place on the infield of the track. Galbraith didn't get immediate relief, but by the time he was due to run in the 4x400 relay, his hip was feeling much better.
Galbraith had one of his coaches pop his hip into place again during the second day of the Division II West Holmes District on May 20. Galbraith finished fourth in the 800 meters with a time of 2:02.85 to qualify for this weekend's Div. II New Concord Regional. When he crossed the finish line, Galbraith had a noticeable look of relief on his face.
"We knew I had a pretty good chance of making it (to regionals in the 800), but it wasn't guaranteed," he said. "It was a sigh of relief because if I didn't qualify, I was going to have to run the 2-mile, and that makes my hip flare up really bad."
Galbraith's goal is to qualify for state in the 800. To do so, he's going to have to drop several seconds off his district time. He thinks he's capable of running 1:57 or possibly even lower at regionals.
What's he going to have to do to run a lower time?
"I definitely need to work on the second lap," he said. "The first lap is always fine for me. The second lap is my downfall."
Galbraith also qualified for regionals as a member of the 4x400 relay, which placed third at the district meet.