$600 raised for YMCA in Penny Wars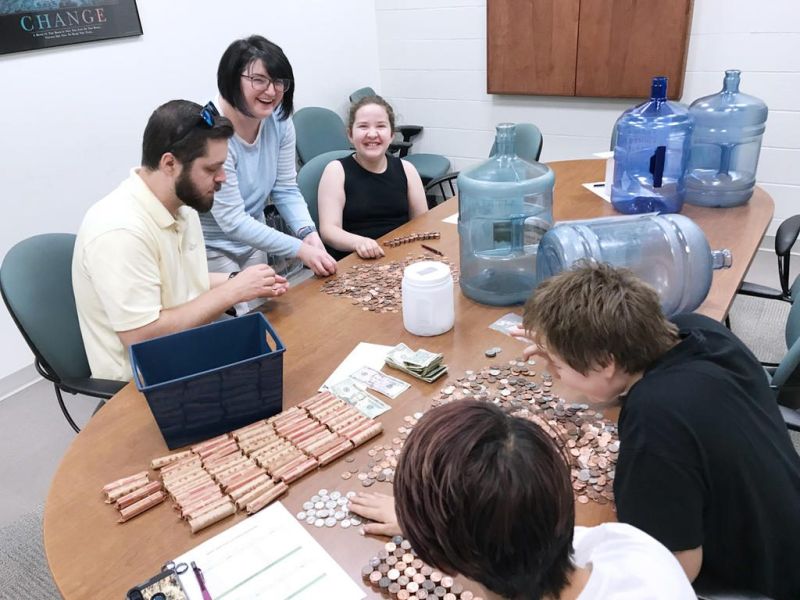 This was the third year the week-long Penny War was held at the Tuscarawas County YMCA. Water jugs were set up in the main lobby, pitting five departments against each other to be crowned champion.
All week long members and program participants put coins in the jugs, either to gain points for their favorite department or to give negative points to opposing departments.
The 2023 champion in both points and amount raised is the fitness department with $351.78 and 15,715 points. Aquatics came in second in both categories with $146.92 and 4,427 points. The total amount raised this year was $643.81.
"I look forward to this fundraiser each year because everyone entering the Y has a chance to give a little change and do a lot of good for our community's children and families," said Jenny Dallas, YMCA executive assistant and Penny War coordinator.
Seven volunteers donated their time to count the change at the end of the week.
All money collected in the Penny War supports the Y's annual campaign, which provides direct financial assistance to Tuscarawas County youth and families for YMCA memberships, childcare and programs. The total goal for 2023 is $92,000 with $64,037 having been raised so far this year.
Call the Tuscarawas County YMCA at 330-364-5511 or visit www.tuscymca.org.