Green hired as Strasburg boys basketball coach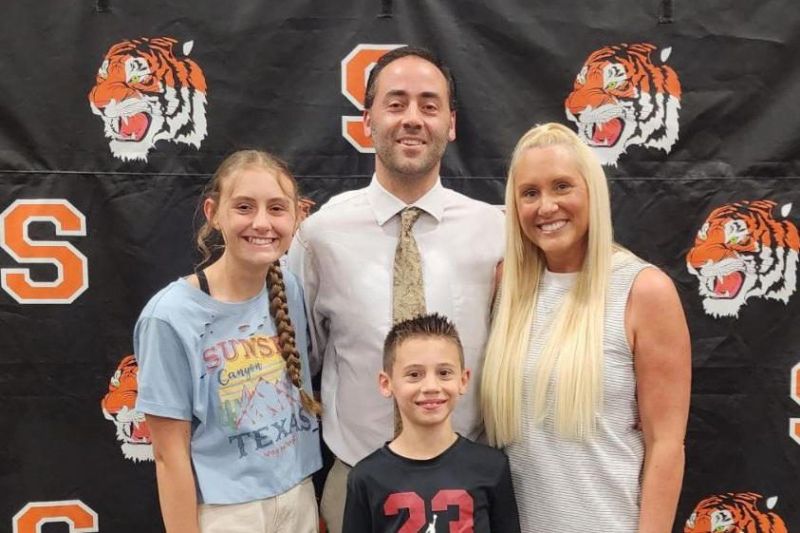 Shawn Green was unanimously selected by the Strasburg-Franklin Local School District as head boys basketball coach during a special board meeting on Tuesday, May 23.
Green of Minerva will take over the boys basketball program for 2023-24. Green has served as the varsity basketball coach at Minerva High School for the past nine seasons.
"I am excited to be here. I want to help shape boys into men. I have a lot to do to get the basketball camp organized," Green said. "My family and I will be moving to the village. It is important for a coach to live here."
"Coach Green really impressed us with his vision for the basketball program, starting at the youth level all the way through high school level. Coach Green's philosophy and coaching concepts combined with his vast experience in the game of basketball has us very excited about the direction of Strasburg basketball," Athletic Director Gary Spinell said. "In the interview process, it became clear that Shawn understands and promotes the importance of educational-based athletics and the positive interactions that are created on the court and in the classroom."
According to information provided to the press, prior to Green's head coaching experience at Minerva, he was an assistant coach for eight seasons with the boys basketball team at Alliance and five seasons at Marlington High School. As head coach at Minerva, he ranked in the top four career coaching wins and had two different players earn Player of the Year in the Eastern Buckeye Conference. He is a graduate of Kent State University with a Bachelor of Science in Education. He also will be a teacher at Strasburg. He is married to Angie with two daughters — Anniese, a college student, and Kinley, a seventh-grader — and a son Jasper, a second-grader.
Board President Kevin Harvey welcomed the family and told them it is good to have them here.
"I believe Mr. Green is a great selection as a staff member for our district," board member Wes Hostetler said.