Halloween fun around Tuscarawas County and beyond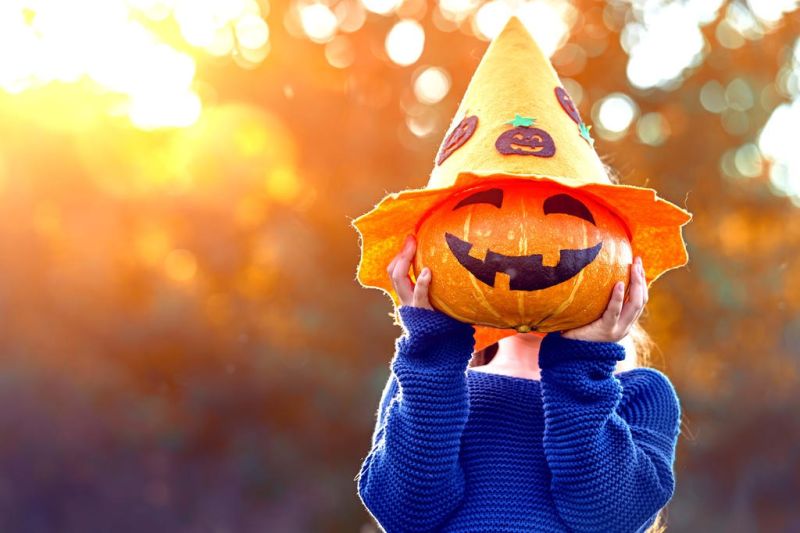 The Tuscarawas County area will offer Halloween events to be enjoyed by all ages.
The Dover Public Library has scheduled a number of special programs and activities for all ages, beginning with Spooky Story Time. Scary stories will be read on Facebook Live at 7 p.m. every Friday this month.
On Saturday, Oct. 17 the library will host a Haunted Hunt scavenger hunt starting at the library and leading participants to local businesses and landmarks within walking distance. Each stop will provide a new clue and a photo op, and children who complete the Haunted Hunt will receive a special treat. Costumes are encouraged.
Adults and older teens can take in the Poe One-Man Show on Zoom on Tuesday, Oct. 20 at 6:30 p.m. John Kiste will talk about the origins of Halloween and the life of Edgar Allen Poe. He will also read from Poe's masterpiece, "The Masque of the Red Death." The program is free, but registration is required. To register, visit the library website at www.doverlibrary.org/register or email srieger@doverlibrary.org.
Kids can enjoy "Who You Gonna Call? Ghostbusters and the Library" in the children's room anytime from Oct. 26-31. Children can search for "slimers" and score some slime to take home. Library hours are 10 a.m. to 6 p.m. Monday through Friday and 10 a.m. to 2 p.m. Saturdays.
For teens, the library is holding a Halloween craft session via Zoom on Tuesday, Oct. 27 at 3 p.m. Teens will learn how to fashion a pumpkin, witch or ghost to decorate their rooms. Registration is required at www.doverlibrary.org/register.
Rounding out the Halloween events is "Sleepy Hollow Revisited" on Monday, Nov. 2 at 6:30 p.m. Historian and storyteller Chris Hart will portray Ichabod Crane 20 years after he disappeared from the town of Sleepy Hollow. The event will take place on Facebook Live. Registration is required by emailing srieger@doverlibrary.org.
Trunk or Treat
First Church of the Nazarene at 233 Fair Ave. NE in New Philadelphia will hold its annual free Trunk or Treat event on Sunday, Oct. 25 from 6-8 p.m. At this event people decorate their vehicles in a variety of ways, from resembling coffins to taking on themes like Disney and the "Wizard of Oz."
According to Mark Maddux, the church's pastor, the event will be the same as in past years with the exception of there being no hay ride. "We felt we just couldn't have it safely with the threat of COVID still here," he said.
Maddux expects around 40 vehicles to take part, along with a local Jeep club and representatives of the New Philadelphia fire and police departments. The church will provide free hot chocolate, kettle corn and live music. Physical distancing and other COVID protocols will be followed.
Halloween Mask-erade Party and Ghost Tours
Historic Zoar Village will hold a Halloween Mask-erade Party on Saturday, Oct. 24 from 1-3 p.m. in the Zoar Garden. This nonscary event will include kids' activities, a costume contest and a contactless Trick or Treat with costumed guides outside select museums. To reserve a time slot, visit www.Eventbrite.com or call 330-874-3011.
Ghost Tours also are continuing Oct. 23, 24, 30 and 31. Visitors will tour several of the village's historic museums and hear haunted tales at each stop. The cost is $15. Reservations can be made at www.Eventbrite.com or by calling 330-874-3011.
The Great Pumpkin Glow Drive-Thru
This event will be held in the lower level of Historic Schoenbrunn Village Oct. 22-24 from 6-10 p.m. Visitors can see a display of more than 1,000 jack-o-lanterns and Halloween decorations from the safety and comfort of their cars. The cost is $5 per car.
Trick or Treat times
Households participating in Trick or Treat are asked to turn on their porch lights and follow COVID-19 protocol as outlined by Gov. DeWine's office and the county health department.
The local times are all on Oct. 31 and are as follows: Barnhill from 6-7 p.m., Beach City from 6-8 p.m., Bolivar from 6-7 p.m., Carrollton from 5:30-7 p.m., Dellroy from 6-7 p.m., Dennison from 6-7:30 p.m., Dover from 6-8 p.m., Gnadenhutten from 6-7:30 p.m., Goshen from 5-7 p.m., Midvale from 6-7 p.m., Mineral City from 6-7:30 p.m., New Philadelphia from 6-8 p.m., Newcomerstown from 4-6 p.m., Strasburg from 6-7:30 p.m., Sugarcreek from 6-7:30 p.m., Tuscarawas from 5:30-7 p.m., Uhrichsville from 6-7:30 p.m. and West Lafayette from 5-6:30 p.m.