Holmes EMA stockpiling PPE for county use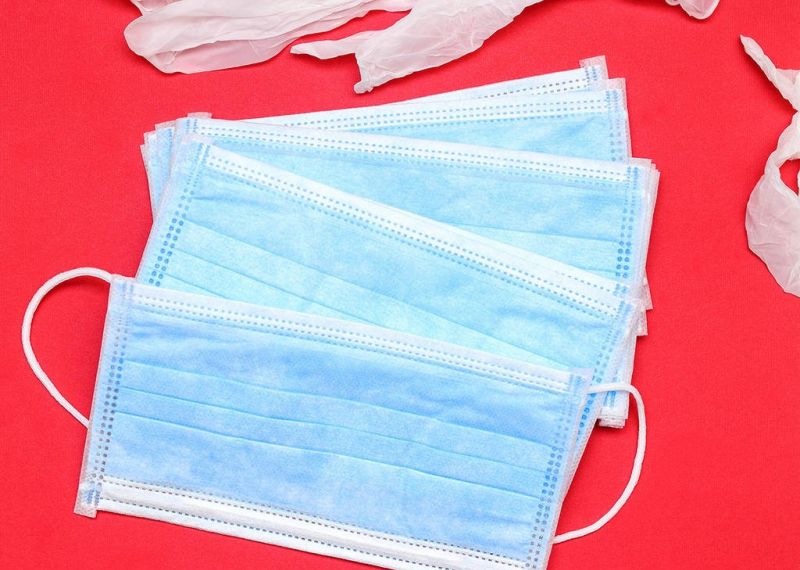 As the ever-changing world of COVID-19 continues to evolve rapidly, one thing remains the same: It has made a lot of extra work for county health officials who have to deal with it on a daily basis.
The team at Holmes County Emergency Management Agency has been dealing with the virus since it first reared its ugly head months ago, and that hasn't changed. On Monday, Aug. 10, Luke Hall, deputy director at HCEMA, met with the Holmes County commissioners to discuss how the county is preparing for any situation including another bout with the virus this flu season.
As the centralized logistics coordinator in the county, HCEMA has the task of ordering and maintaining personal protective equipment supplies. Hall said priority one is being fully stocked for Tier I entities, a list that includes the agencies, departments and organizations that are deemed primary responders by state and federal authorities.
Once those agency needs are fulfilled, Hall said they will turn their attention to creating a supply list for other governmental and nongovernmental organizations that are deemed to be high risk or essential to operation of the local government.
"The stockpiling process for the Tier I organizations is almost complete," Hall told the commissioners. "Right now we are focusing on getting every PPE together for every office in the county and all of the elected officials. In the beginning of this, we were just taking what we could get, wherever we could find it. Then it kind of stabilized, but now it is starting to be a little tougher to find items again. Hopefully, we are going to be able to launch the supply program on Sept. 1."
Hall said at one point the HCEMA had planned to phase itself out of the principal PPE coordinator for the county because supplies were becoming more readily available as the virus issues lessened. However, as of July 27 the commissioners instructed HCEMA to again begin the purchase of selected PPE items to alleviate budget concerns and to centralize the purchasing process.
HCEMA has already begun the task of ordering and stocking cloth masks for county employees, disposable paper masks, hand sanitizer, Nitrile gloves, face shields and sanitizing wipes. The HCEMA has developed an online ordering system for county departments as part of the process.
Supply distribution will occur every Thursday at the Clinton Street Building loading dock, and Hall said they will track the distribution and use of the different PPE items to assess usage and future supply needs.
According to Hall, the gathering of supplies has not been easy because there are still shortages of many of the PPE items needed.
"Gloves are about impossible to find right now," Hall said. "Luckily, we have some in our stockpile that we can move over to fulfill our needs because you can't find them anywhere right now. While gloves aren't required, if we tell county officials that they are available, we would like to have them on hand."
What makes the rush to get these items in place even greater is that the federal government CARES Act orders have to be in place by Oct. 15 in order to qualify for federal and state funding.
"It's a short window to work with, considering that the order time on some of these items is a couple of months," Hall said. "The worry I have is that these items are ordered, and then they don't show up. Even local suppliers have told me that they have things on order, but they aren't sure if and when they are going to receive them."
Hall said as they stockpile, it is nice to have the Clinton Street facility fully operational for storage purposes and ease of distribution.
"We have adequate shelving in the new facility, making it easier to distribute PPE items," Hall said. "Everything is organized and labeled and color coded, so that end looks good."
Hall said adding to the ongoing efforts regarding creating a solid list of PPE items is that the Ohio EMA is currently temporarily suspending shipments statewide to reorganize their system. Hall expects that to be a fairly short delay in the process.
Hall said they have been working with Pomerene Hospital to utilize their sources for much of the PPE stockpile, but even that is becoming more difficult as the price of PPE items continues to soar.
"Until the stuff actually walks through the door and arrives, you never know what can happen," Hall said. "It's a challenge because of the scarcity issues. Plus, we are trying to be as cost-conscious as possible. At the end of the day, nobody knows for sure what the pricing on many of these items is actually supposed to be because it's all over the place."
Hall said the PPE will continue to serve as the central distribution organization for the county now and moving forward.