Master class can boost your recycling know-how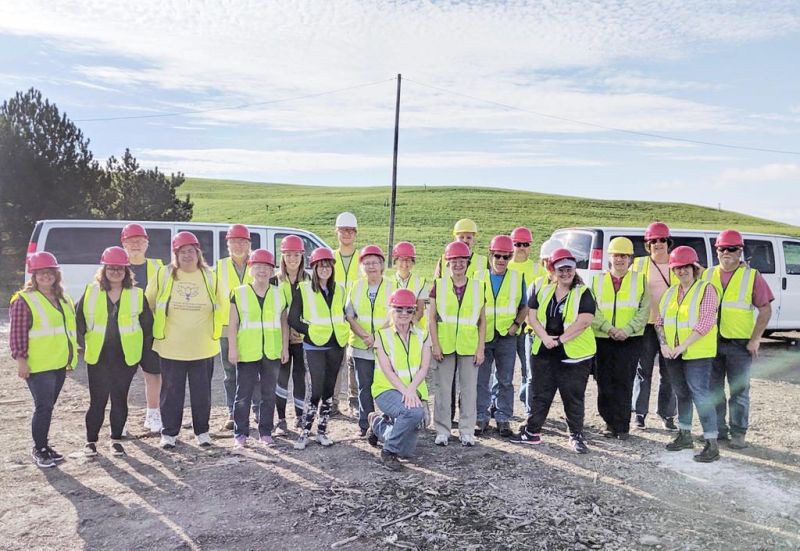 The Stark-Tuscarawas-Wayne Recycling District wants to help people become a master recycler. The course offers recycling enthusiasts an in-depth study of recycling practices and how to put them to use in their own communities.
The $40 course combines speakers, field trips and other activities. Master recyclers exit the course with enhanced knowledge, sharpened skills and a passion to share their experience with others in their communities.
The course runs for eight-consecutive Thursdays from 5:30-8:30 p.m., beginning Sept. 2. Wendy Bollock, outreach coordinator, said people shouldn't let the length of the course dissuade them.
"It's not seven weeks of listening to me blab," she said. "It's super fun. I keep people entertained and busy. Plus, I feed them a light dinner when they arrive."
Now in its third year, the Master Recycler Program is scheduled to include a field trip to Blue Rock Station, Ohio's first Earthship, nestled on 40 acres near Philo, Ohio.
"It's a completely sustainable way of life," Bullock said of the 2,200-square-foot home made of tires, cans, bottles, mud and other recycled materials. "We also will visit landfills and local facilities to learn from experts in the industry."
Some of the topics covered by the course include the following:
—Reuse of local resources.
—Food waste and composting.
—Alternatives to hazardous household and waste.
—Reducing electronic waste.
—Thoughtful consumption.
—House plants and air quality.
—Water quality.
—Litter prevention.
—Landfill and recycling center operations.
When the Akron Zoo unveiled the first aerobic composter to be used in any zoo, the class traveled to see it. Named "Big Hanna," the composter was invented in Sweden in 1991. Its purpose is to reduce methane emissions by eliminating organic waste in landfills.
Master recyclers pass it on
Master recyclers are volunteers trained to reach out and help educate others in their communities about recycling and waste prevention. Bullock said the graduates of the Master Recycler Program play a critical, continuing role in helping the STWRD spread the message about the importance of recycling and are helping the district build a greenhouse out of 2-liter soda bottles.
"They work with us at farmers markets, fairs, our hazardous waste drop-off events and in other capacities," Bullock said. "They are truly amazing, and I can't say enough about them."
Scholarships available
Bullock said those who simply can't afford the $40 course fee needn't be concerned, as partial and full scholarships are available. "We don't want the cost to be the reason someone doesn't come."
To apply for financial assistance or register for the course, email wendy@timetorecycle.org. The Master Recycler Program will be held at the district office at 9918 Wilkshire Boulevard NE in Bolivar.