McMickle to deliver keynote at annual MLK event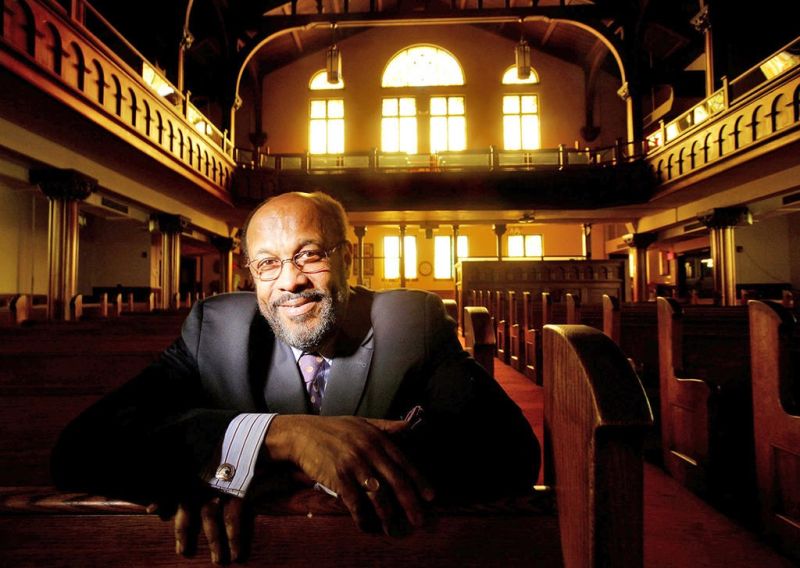 The First Baptist Church, located at 140 Regent St. in Dover, will host its annual celebration in honor of Martin Luther King Day on Monday, Jan. 20. The event is free, open to all and will begin at 7 p.m.
Dr. Marvin A. McMickle will deliver the keynote address. Born in Chicago, Illinois in 1948, McMickle is a 1970 graduate of Aurora University at Aurora, Illinois with a B.A. in philosophy.
His alma mater also awarded him the honorary degree of Doctor of Divinity in 1990, as well as the Distinguished Alumnus Award in 2000. He earned a Master of Divinity degree from Union Theological Seminary in New York City in 1973.
That school also awarded him the Unitas Award in 2007. He earned a Doctor of Ministry degree from Princeton Theological Seminary in Princeton, New Jersey in 1983. Princeton later named him a Distinguished Alumnus in the school's bicentennial year of 2012.
He was awarded the Doctor of Philosophy degree (Ph.D.) from Case Western Reserve University in Cleveland in 1998. In 2010 he was awarded the honorary degree of Doctor of Humane Letters by Payne Theological Seminary in Wilberforce, Ohio.
McMickle served as the 12th president of Colgate Rochester Crozer Divinity School in Rochester, New York from July 1, 2011, to June 30, 2019. Prior to joining CRCDS, he was pastor of Antioch Baptist Church in Cleveland from 1987-2011 and a member of the board of trustees of Cleveland State University in Cleveland.
McMickle also was the professor of homiletics at Ashland Theological Seminary in Ashland from 1996-2011. Upon retiring from Ashland, the faculty named him professor emeritus.
He is the author of 17 books and dozens of articles that regularly appear in professional journals and magazines. His writings also appear in Feasting on the Word and Preaching God's Transforming Justice, two recent preaching commentaries.
He is a member of the Martin Luther King, Jr. International Board of Preachers at Morehouse College in Atlanta, Georgia and also has served as a visiting professor of preaching at Yale University Divinity School.
McMickle is currently the director of the Doctor of Ministry Program and professor of African American religious studies at CRCDS.
Rev. Rasheed As-Samad, the pastor at the First Baptist Church of Dover, said he is excited to continue the long tradition First Baptist has had in hosting the annual King Day celebration, which it has done every year since the first federal holiday in 1986.
"We are extremely honored to have a leader of Dr. McMickle's caliber join us for what has really grown over the years to become Tuscarawas County's premier event and celebration of the life and legacy of Rev. Dr. Martin Luther King, Jr. Each year this event brings together civic and spiritual leaders from throughout the county to honor Dr. King and share his message of hope and inspiration."
Those in attendance will be able to participate in the celebration through worship and the singing of gospel hymns.
New Philadelphia law director Marvin Fete will serve as master of ceremonies for the event, and there will be a reading by Tuscarawas County Juvenile and Probate Court Magistrate Adam Wilgus. The program also will feature a musical performance by Jerome James.
A reception will be held afterward with refreshments donated by Litty's Cakes and Cookies of New Philadelphia.
"We invite everyone to join us for some good music and fellowship as we celebrate not just a man, but a message that has endured for over half a century and still has meaning for us today," As-Samad said.