Students advocate for prevention services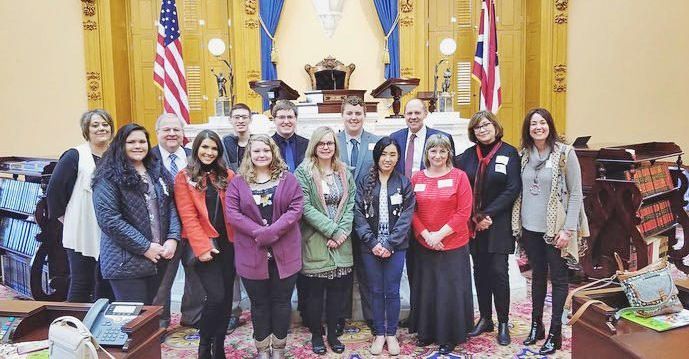 As part of Prevention Action Alliance's Legislative Day event, students from Tuscarawas and Carroll counties were given the opportunity to meet with state senators.
On Feb. 26 students met with Sen. Jay Hottinger and Frank Hoagland and State Rep. Brett Hillyer and Don Jones to advocate for prevention services in their communities.
"It is so important that our legislative leaders hear from our youth when it comes to drug prevention in our communities," said Hannah Yoder, youth lead prevention coordinator. "They are our future, and their voices are powerful and can truly make a difference. As we reflect on this day, we remember how remarkably articulated, passionate and confident these young people are. Our students spoke boldly about challenging topics such as mental-health services, substance-use prevention and policy change."
Hottinger said, "I was pleased to have had the opportunity to share some time with student leaders from Tuscarawas County involved with peer-to-peer leadership on anti-drug efforts and other Prevention Action Alliance members."
Legislative Day is designed to guide youth through the process of effective advocacy.
Prevention Action Alliance, formerly Drug Free Action Alliance, is a certified prevention agency that has been leading the way in promoting healthy lives through the prevention of substance misuse and fostering mental-health wellness for more than 30 years.