Success of reading program celebrated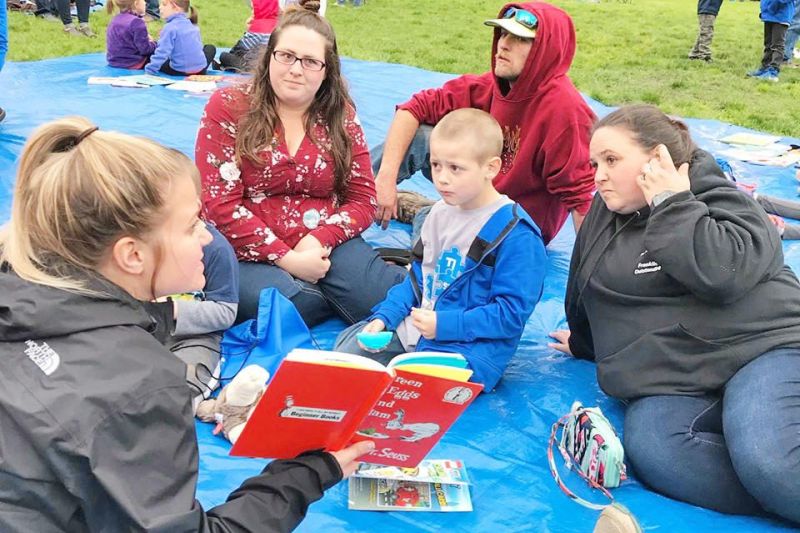 United Way of Wayne and Holmes Counties, in partnership with several other local organizations, held two Reading Under the Lights events in both Rittman and Wooster.
These events, both taking place at the beginning of May, were only possible with the partnership and sponsorship of many local organizations, one of which was the Wayne County Community Youth Foundation, which chose United Way's Reading Under the Lights literacy initiative in Wooster as a recipient of a $500 grant.
"This grant from the Wayne County Community Youth Foundation made an evening that is all about preventing the summer slide possible," said Katie Koglman, United Way executive director. "One of the best parts of the evening is that each child leaves with five free books and receives a free dinner of a hot dog, chips and a drink. With the support of this grant and many other wonderful sponsors, we were able to have two very successful Reading Under the Lights events."
Between Rittman and Wooster, over 1,600 children and their friends and families enjoyed 2,500 hot dogs, $15,000 in high-quality scholastic books and 13 reading circles.
This event, which was in its second year in Rittman and third year in Wooster, is already in planning for 2020.
United Way announced a $500 Venture Grant to the Reading Under the Stars event that the Holmes County Public Library organized as well.