WCSD taking building plan to May 2 ballot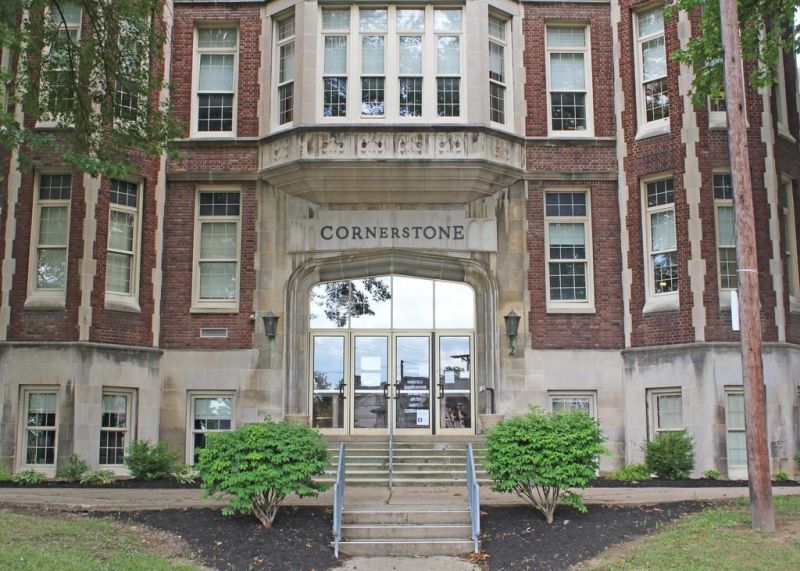 Highways spoke out of Wooster in every direction, and just about all of them seem to run to a place that either just got or is about to get new schools.
Norwayne, Rittman, Smithville, Orrville, Doylestown and Northwestern? All have new buildings. Hillsdale, Waynedale and Triway? All are getting them.
In Wooster the newest building is its nearly 30-year-old high school, which still has a lot of its original shine but stands out like a sore thumb surrounded by facilities the district believes need replacing.
As a result Wooster City Schools is asking voters to approve a 6.7-mill bond issue with hopes of building a new middle school and elementary school in accordance with the district's master plan for facilities. The district approved the bond issue back in December for placement on the May 2 ballot.
"Our four elementary schools are at least 60 years old, with not a lot of renovations done in most of them," Wooster Superintendent Gabe Tudor said. "We need to look to apply long-term 21st-century growth opportunities for our kids."
The first phase of the master plan that first hit the drawing board five years ago would include a middle school for students in grades 6-8 along with a stadium and school for students in kindergarten through second grade on the Cornerstone Elementary site. One provision is elements of historical significance from the building would be included, according to the district website.
A second phase of the master plan, not covered by this bond issue, would fund a new elementary for grades 3-5 and renovations of Wooster High School.
The cost of the current bond issue would be $102 million, or slightly less than $20 per month per $100,000 of home value. A home valued at $300,000 would see a tax increase of about $700 per year.
"In theory that feels right," said school board member Jody Starcher, also the levy chair. "Wooster is an attractive area for people. Wooster is growing at a rate faster than the state.
"We've tried to send that message that strong schools equal strong communities. Stronger communities means property values will want to go up. Businesses will want to come here."
Starcher pointed to two concerns that sit atop the list of why voters may turn down the levy. One is the money and simply not wanting new taxes. She said with a permanent improvement levy that expired in December, the net gain in overall taxes is not quite as steep.
The other concern is for Cornerstone, formerly Wooster High School, which some would rather renovate for historical reasons.
"I don't think any of us will deny it's a huge amount of money, but I think the district needs to move forward with new buildings," Starcher said. "We did have the (Ohio Facilities Construction Commission) and our architect do our assessment to that building. It would be almost as expensive (to renovate) as to rebuild."
Wooster also needs to keep up with the modernization of schools, with facilities needing to be more adjustable and adaptable to changes in the education world, new technologies and more.
In an article published in American School and Universitytitled "Do School Facilities Affect Student Learning," author Paul Erickson of school design firm ATSR wrote, "Education leaders must convince communities that high-quality facilities enhance student achievement, health and character."
Erickson also said teacher satisfaction can be reinforced by spaces that support learning, from libraries all the way down to staff restrooms. He said newer facilities often motivate teachers to update instructional techniques.
Starcher seemed to feel the new facilities would enhance things for both students and teachers alike.
"I'm not an educator, so I don't want to speak like I'm an expert," she said. "Does it help with teaching 1 + 1 = 2? I'm not sure that makes a difference. But what it does is, I've heard a lot about the morale of teachers just because of things they have to work around in the building. You feel good when you go into an inviting space. That's just human nature. The environment matters."
Mayoral candidate Bob Reynolds said the levy may be a case of pay me now or pay me later, only the later could come with a much steeper price.
"Once we get new buildings — and people get confused between operating levies and improvement levies — by spending more money, that's how you improve and avoid the operating levies," he said.
On that note Tudor said there have been some operating levies, but the district has not had a major building project in three decades.
Starcher said the bond issue passing is going to be a struggle. She said the public vibe is the district has somehow snuck up on the public with this, and anti-levy literature refers to the school board as "radicals" who do "unproven social experiments," saying the district has not been transparent with costs and plans.
"This has been worked on since 2018," Starcher said. "The work that's been done on this has been socialized in a lot of places."
Much is riding on this levy, but Tudor said because it's specific to building and not an operating levy, there will be no impact to the general fund, win or lose. If the levy fails, there will be no change to things like the five-year forecast; there will be no cuts or job loss.
There will, however, be decisions that have to be made, like what to do with all the buildings that have been around since the Kennedy administration or more.
"If it doesn't go through, we would have to re-evaluate," Tudor said. "We would have to re-evaluate how to renovate the schools in a cost-effective way, if that's possible."
For a breakdown of how property taxes are calculated, property owners can refer to the county auditor's site at www.waynecountyauditor.org and fill in property-specific information. Click the Info tab at the top and select Real Estate Tax.