Thomas H. Fornash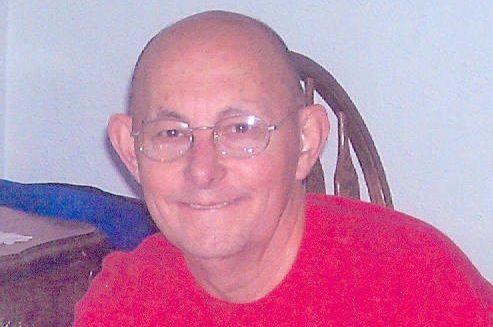 Thomas H. Fornash, age 82 of Orrville, died Tuesday, June 4, 2019, at his residence in Orrville, following a period of declining health.
Thomas was born on April 23, 1937, in Philippi, West Virginia to the late Mortie and Annie (Marteney) Fornash. He graduated from Philippi High School in 1956 and served as a private in the United States Army during the Vietnam War. He married Judy Thomas on Oct. 13, 1968, in Canton. Judy survives.
Thomas worked as a housekeeping supervisor for Aultman Hospital in Canton for 26 years, retiring in 1994.
Thomas was a big sports fan and his favorite teams were the Cleveland Indians and the Ohio State Buckeyes. He enjoyed watching old western movies, spending time outside only when the sun was shining and spending time with his family.
Surviving are son, Richard (Kelly) Fornash of Canton; two daughters, Kimberly (Steven) Weese of Orrville and Melissa Fornash of Orrville; three grandchildren, Ashley Kay Fornash, Alicia (Jarred) Crecraft and Steven Weese; great-grandchild, Gabriel Crecraft; nephew, Billy Joe Fornash; and nieces, Nicole and Tonya Fornash.
Thomas was preceded in death by a grandchild, Bonnie Weaver, and brother, William Albert Fornash.
Services will be held at 10 a.m. on Friday, June 7 at Auble Funeral Home, 512 E. Oak St., Orrville, with Pastor Tom Ledford officiating. Burial will take place at Crown Hill Cemetery in Orrville, where military rites will be observed.
Friends may call on Thursday at Auble Funeral Home from 5-7 p.m. Auble Funeral Home in Orrville is handling the arrangements. Online registry and expressions of condolence may be made at the funeral home's website at www.aublefuneralhome.com.
Memorials may be made to Disabled American Veterans, P.O. Box 14301, Cincinnati, OH 45250.