Wayne E. King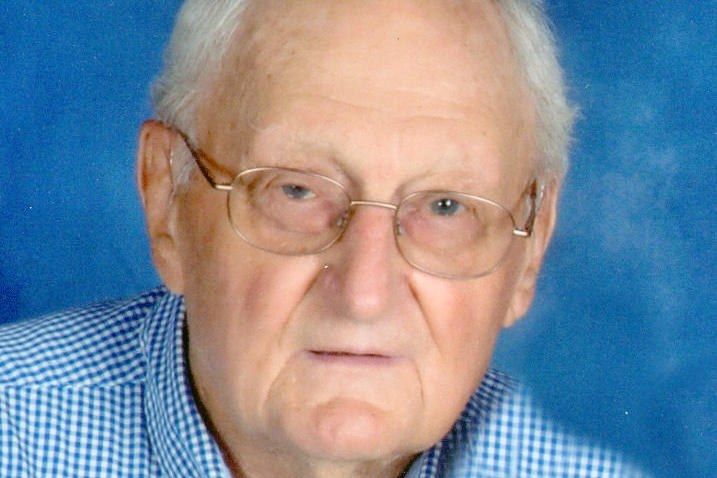 Wayne E. King, age 88 of Dalton, died Thursday, June 27, 2019, at Aultman Hospital in Canton, following a sudden illness.
Wayne was born July 14, 1930, in Orrville to the late C.A. and Gladys (Miller) King. He graduated from Orrville High School in 1949 and served as a radio operator in the United States Air Force during the Korean War. He married Grace Flueckiger on May 22, 1965, at the First Presbyterian Church in Orrville.
Wayne was a president of C.A. King and Son's Inc. from 1959-85 and owner of M.A. King Construction from 1985-2001.
Wayne was a member of Salem Mennonite Church in Kidron, where he served on numerous committees including the recent building addition. He also was a member of the Orrville VFW and took an Honor Flight to Washington, D.C. He enjoyed woodworking in his barn, boating, fishing and skiing. He was an avid reader and loved historical books about wars and Lewis and Clark. Wayne also was a pilot and enjoyed flying kites off his boat and drinking coffee with his friends in Kidron.
Surviving are his wife, Grace King; son, Monte E. (Kim) King of Dalton; daughter, Audra (Mark) Schultheis of Jackson, Wyoming; four grandchildren, Chad (Emma Pearce) King of Dalton, Paige King of Wooster, Megan King of Dalton and Owen Schultheis of Jackson, Wyoming; two great-grandchildren, Leighton Grey Kandel and Jameson Daniel Wayne King; brother, Marion (Betty) King of Orrville; and two sisters, Carolyn Camp of Maynardsville, Tennessee and Corrine (Dex) Sedwick of Ashland.
Services will be held at 11 a.m. on Monday, July 1 at Salem Mennonite Church, 3363 Zuercher Road, Dalton, with Pastor Kevin Himes officiating. Burial will take place at the church cemetery, where military rites will be observed.
Friends may call on Sunday at Salem Mennonite Church from 4-7 p.m. or on Monday from 10-10:45 a.m., prior to the service.
Auble Funeral Home in Orrville is handling the arrangements. Online registry and expressions of condolence may be made at the funeral home's website at www.aublefuneralhome.com.
Memorials may be made to Salem Mennonite Church (Building Project), 3363 Zuercher Road, Dalton, OH 44618.