Claymont Esports team wins contest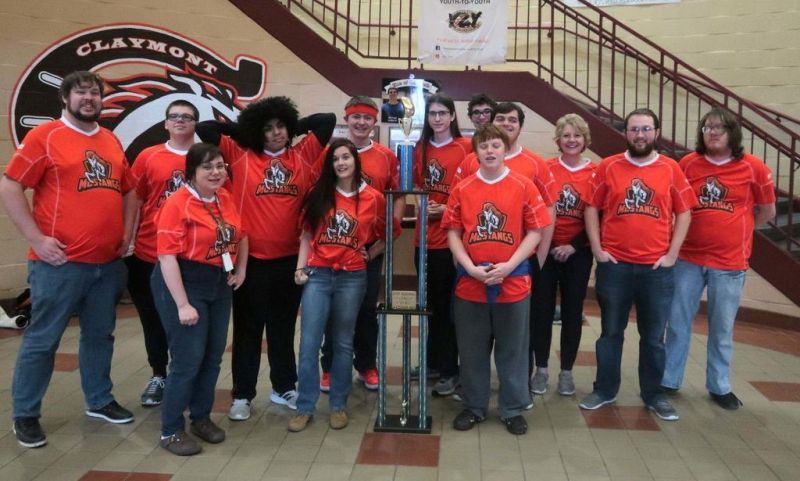 Schools belonging to the Tuscarawas County Esports League gathered at the University of Mount Union on Friday, Jan. 17 to compete in the final matches of the 2019 fall season.
Heading into tournament play, the undefeated Claymont Mustangs were leaders in total points for the season. In the semi-finals they faced off against fourth-seed Newcomerstown.
After making their way to the finals, the Mustang team, consisting of Marcel Thomas (12th grade), Brennem Duff (11th grade), Andrew Greer (ninth grade), James Brown (11th grade) and Branson Robinson (ninth grade), faced off against Buckeye Trail's Team 2.
In this best-of-three match-up, the Mustangs secured back-to-back victories, keeping their undefeated record and bringing home the Tuscarawas County Esports Championship trophy.
The Mustangs are coached by Travus Houghton and Bill Bonnano with assistance from Jacob Baldwin and Anna Hookway. This is the inaugural season for the Mustang Esports program.