College of Wooster sports teams still stuck in limbo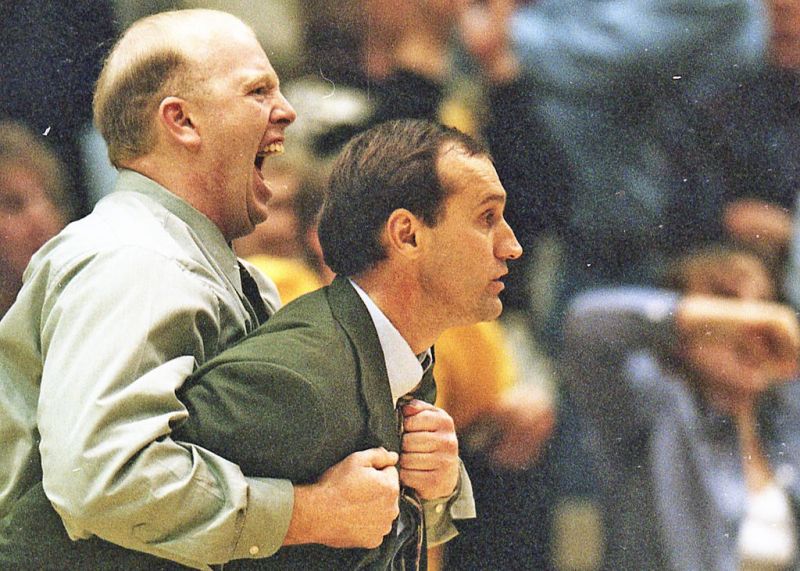 Dealt yet another setback by the ongoing COVID-19 pandemic, the athletics program at The College of Wooster continues to mark time along with the Fighting Scots' fellow North Coast Athletic Conference members.
Having tabled spring and fall sports for 2020, the NCAC this past weekend issued a new directive that effectively put the brakes on 2021 winter-season championships as well. The sports covered are men's and women's basketball, men's and women's swimming and diving, and men's and women's indoor track and field.
"In keeping with public health guidance, members have maintained universal masking and physical distancing protocols, limits on travel on and off campus, and limits on the size of on-campus gatherings, as well as contact tracing, quarantine and isolation protocols," the NCAC statement said. "Additionally, many of our institutions have made, or are considering, significant modifications to the 2020-21 academic calendar. As a result, many of our students will not return to campus for the spring semester until late January or early February.
"Consistent with these policies, and the significant impact of the timing of students' return, the NCAC Presidents' Council has decided unanimously, though with great reluctance, to cancel conference play including conference championships for the winter season. Institutions may make individual decisions regarding outside competition during the winter season."
Any activities that normally would take place in preparation for the winter sports seasons also are under new NCAC restrictions.
"Additionally, all NCAC institutions will not return student-athletes to campus for practices or other athletically related activity between Thanksgiving and New Year's Day," the NCAC statement said.
"The NCAC will continue to explore all options and plan for a safe return to intercollegiate competition, with the health and well-being of students, faculty, staff and our broader communities our foremost concern. As the pandemic evolves, we will continue to monitor changing federal, state and local guidance, and we will consult with each other as well as public health authorities and the NCAA as we plan for our eventual return to conference competition."
The NCAC's most recent policy announcement made no conclusions regarding spring sports in 2021.
"The NCAC statement specifically applies to any conference competition for the winter championship sports. Decisions about spring and/or fall sport competitions will be made at a later date as more information becomes available," the conference said.
"I never thought we'd see anything like this in our lifetime. I hope we never see it again," said Scots head men's basketball coach Doug Cline, who is waiting to get his first season at the helm underway.
After starring for the local Div. III institution prior to his graduation in 1995, Cline has been a full-time member of the coaching staff for 24 years. He follows longtime head coach Steve Moore, who retired at the end of the 2019-20 academic year.
Cline said Monday there might be a silver lining to the most recent NCAC statement. He said the NCAA still hopes to conduct a national tournament for Div. III schools.
Cline said eligibility for such a tournament at present would require an institution to play a minimum of nine regular-season games against D3 opponents. The field might be limited to 48 teams instead of 64, and the number of at-large bids likely would be increased to make up for teams that normally would get automatic bids as conference champions.
Cline emphasized each individual institution will make its own decision regarding any scheduling of games. Relative to health concerns, CDC guidelines and government mandates, for example, Wooster can opt to suspend all winter sports contests as it did in the fall.
The College of Wooster recently suspended all in-person classes for the remaining five weeks of the semester, citing a spike of positive coronavirus test results among students. COW students were given a choice of remaining on campus or going home to continue their online studies.
"If our college decides to play, we will probably play some teams in our league, for sure," Cline said. "The only thing we would lose is competing for a conference championship. We could still be eligible as an at-large bid to the NCAA tournament. I feel bad for these players. They've been through so much the last seven or eight months. We just have to keep our heads up, think positive and see what happens. We're just hoping this COVID thing turns the corner."
COW head football coach Frank Colaprete said his team has stayed together in hopes of playing some type of spring schedule and also to prepare in general for the future. He said his squad's last fall practice was Oct. 9.
"We got some good work in," Colaprete said. "We're still hoping to play in the spring. The reason we wanted to practice was to help us be better as a team. We understand the circumstances, and we'll just have to wait and see what happens."