December events at Orrville Public Library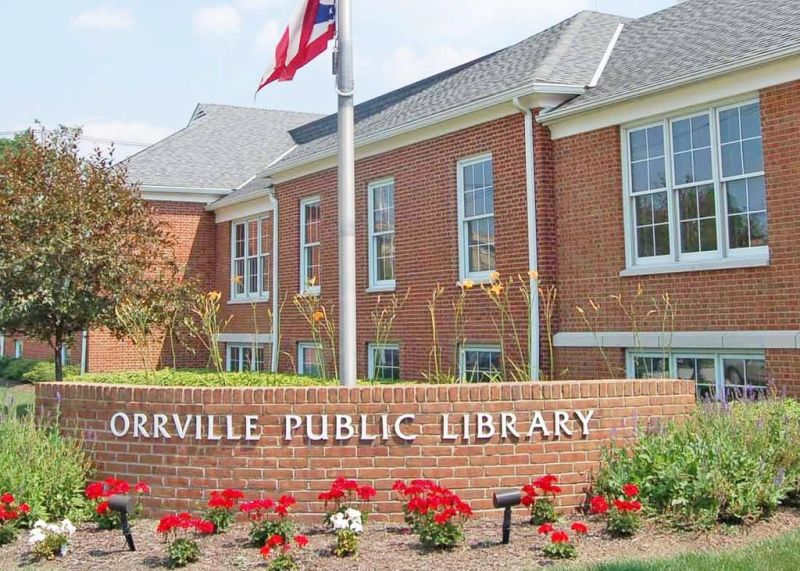 The Orrville Public Library will offer numerous events.
Food donation drop-off
Orrville Public Library is once again partnering with the Orrville Salvation Army to collect items for its Christmas Food Box program. Unexpired, nonperishable food items can be dropped off at Orrville Public Library through Friday, Dec. 11.
Memory Lab
Orrville Public Library has equipment for people to digitize their old 8mm movies, VHS tapes or photos. The Memory Lab is a free DIY space and is available for public use during regular library hours, closing 15 minutes before the library does.
All of the equipment in the Memory Lab was funded by monetary and equipment donations from Orrville Public Library Friends. Also received were Wayne County Community Foundation grants from the Hazel Knight and Sarah Henthorne Memorial Fund, the OPL Legacy Fund, and the Carl E. Congdon, Jr. and Susanna Congdon McIntyre Memorial Fund.
Database showcase
Most people have heard of the Consumer Reports magazine in which various product reviews are published. There also is a free online version available through Orrville Public Library's website. Free online databases are one of the many benefits of the library being part of the CLEVNET consortium. From the drop-down menu on the website's Adult tab, click on Research Databases.
Consumer Reports has been around since 1936 and is considered a trusted source to gauge the value and quality of goods and services. To this day, it buys and tests thousands of products and continues independent testing and research to provide the consumer with expert insights and trustworthy product knowledge.
Consumer Reports is more than just product reviews, though. It also has the latest news and information on issues from car and food safety to the coronavirus.
Holiday book suggestions
Orrville Public Library recommends these holiday titles:
"Dasher" by Matt Tavares — Dasher is a young reindeer confined in a traveling circus, until she dares to break free one day. She heads North, hoping to pursue the kind of life her mother remembers from long ago. Along the way she meets a nice man in a red suit with a horse-drawn sleigh. Could they have a future together, helping each other and making children all over the world happy as well?
"The Night Before Christmas" by Clement C. Moore with illustrations by Loren Long — The timeless classic holiday poem is updated with fresh illustrations from an award-winning artist, showcasing four different homes and how Santa visits each one.
"Pick a Pine" by Patricia Toht with illustrations by Jarvis — With rhyming text and colorful, detailed illustrations, this book highlights all the best parts of preparing for the holiday season.
The Orrville Public Library, 230 N. Main St. in Orrville, can be called at 330-683-1065. The website is www.orrville.lib.oh.us.