Feasibility study for Wooster Arts District completed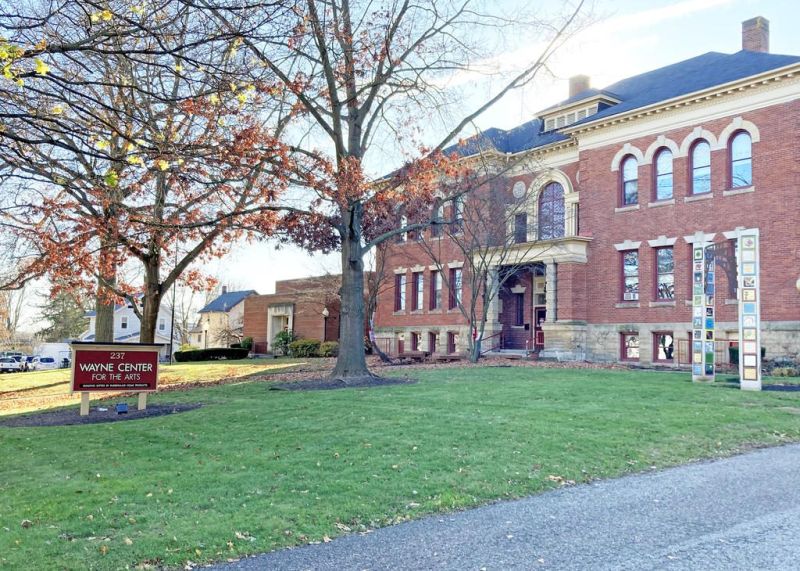 A feasibility study was completed on the proposed Wooster Arts & Culture District, presenting an opportunity for the City of Wooster to support the local economy while supporting art and culture for the community.
"We were lucky enough to be at the table with the AMRE project," said Shannon Waller, executive director for Main Street Wooster. "The most impressive (result) was that locals visiting for an arts-related event spend about $23 per person, and out-of-town visitors spend $35 per person. That AMRE report is full of information and a good resource."
AMRE is the Applied Methods and Research Experience program at The College of Wooster, a consulting program that allows students to gain experience by solving real-world problems presented to them by clients. Vikki Briggs, co-director of the AMRE consulting program, said a project like this runs about $20,000 to compensate the students and advisors. However, in this case where multiple nonprofit organizations are involved, AMRE does the fundraising to cover the expenses.
"The AMRE team is able to take all perspectives into consideration and come out with objective findings. They have researched other communities and objectively looked at what the benefits would be relevant for the downtown," Briggs said.
The project had numerous partners, which is often needed for a complex topic that links the economy with culture, arts, education, and even housing and property values. Collaborators included the City of Wooster, Main Street Wooster, United Way of Wayne and Holmes Counties, Wayne Center for the Arts, and Wooster Downtown Arts Theater.
The feasibility study was conducted by three College of Wooster students (Brandon Charles, Katie Harvey and Andreas Xenofontos) and advised by Dr. Tim Freeze and Dr. Brooke Krause. The research team identified three communities of similar size and character to Wooster as the basis for many of its recommendations.
The report includes information on what made the arts districts successful, how they are structured and funded, and their economic impact. All three communities saw an increase in property values due to the creation of an arts district, according to the report, by "an average net increase of $3,739,375 and an additional city property tax revenue of $38,514."
"We have an opportunity from that AMRE report that we're not reinventing the wheel and we can take best practices from other areas, which helps take some of the risk and uncertainty out of it since these are communities that are similar to Wayne County," said James Fox, executive director of the Wayne Center for the Arts in Wooster.
There are goals moving forward, along with the next steps to be taken.
"I am looking to develop a culture through this arts district that there are consistent entertainment options downtown," Fox said. "We want a place where you always know that something is going on downtown. My goal is wrapped up in the overall health and vitality of the downtown, with a stable base of businesses."
"We'll use that report to help get public-private funding for arts projects that will draw tourism to move forward," Waller said.
Additionally, Waller said the district could be more of the concept of promoting the downtown through arts and culture events.
Of a perimeter being drawn, Waller said, "We're looking at Wayne Center for the Arts as the nucleus."
Cameron Maneese, director of the Downtown Arts Theater, also felt it was too early in the process to know whether the district would end up being an established location or a collaboration among partners. A newly established nonprofit organization, the Downtown Arts Theater is a film-focused group that is dedicated to educating the community and building an arts culture with a robust film focus as one of its diverse aspects.
"When I think about arts districts, I think about communities that tell vital stories and about all the different ways that the individuals in the community can be seen and heard and share their art. It's more important than ever now with our isolation," Maneese said.
The AMRE report does recommend having a clearly defined boundary for the arts district, based upon viewing what has worked in other communities with successful arts districts. After developing a brand and a logo, as COW student Harvey advised in the presentation, "Using this image, logo or brand, you want to create wayfinding signs and signifiers to draw people into the arts district and make them feel that they are in an arts district and feel that creative and exciting element."
"The AMRE report gave us some important research and statistics around how the arts district is an economic-development driver," Maneese said. "There is direct correlation between economically healthy communities and arts districts."