Irish music concert at Secrest June 24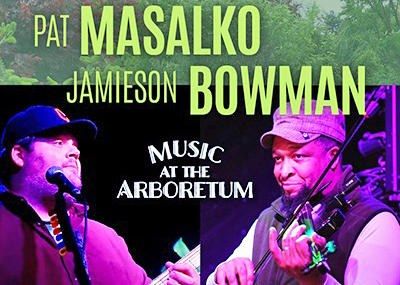 Ohio Regional Music Arts and Cultural Outreach and the Friends of the Secrest Arboretum will continue their second season of Music at the Arboretum at the John Streeter Garden Amphitheater, 2122 Williams Road, Wooster, on Friday, June 24 at 6:30 p.m.
Join Canton-based Pat Masalko and Bath-based Jamieson Bowman as they play Irish tunes.
In the event of rain, the concert will be held at Fisher Auditorium, 1680 Madison Ave., Wooster. For more information visit www.ormaco.org or call 419-853-6016.