Not satisfied with answers on care center levy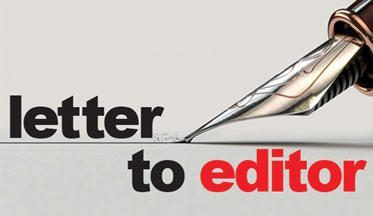 Letter to the Editor,
I attended the Wayne County commissioners meeting on Feb. 1 after reading the announcement of a Wayne County Care Center levy that will appear on the ballot on May 2. The levy will go from $17 per $100,000 house to $37. I wanted to know why a levy is needed.
I asked why they need a levy since WCCC receives the same funds all Medicare/Medicaid certified nursing homes in Wayne County receive: Medicare/Medicaid, private insurance and cash. Persons who need nursing home care can receive Medicaid funds and go to any nursing home in the county. This means the county home does not exist for poor people.
The only answers I could get were from commissioner Smail, who said the home needs a new roof, and commissioner Amstutz, who said they haven't figured it out yet. I explained to Smail that other nursing homes in the county have such needs and receive the same funds you do. They pay real estate taxes; you do not. They make a profit, and you need subsidized. All of this puzzles me.
I thought the commissioners would have a five-year plan and the accountant would have a financial report written before submitting a levy. We discussed the facility for 20 minutes, and I concluded by saying, "I came here today to learn the financial needs of WCCC that require a levy, and I didn't get my question answered."
So I attended the commissioners meeting again on April 12. I reminded Mr. Amstutz that in a Jan. 29 article, he said, "We look forward to providing additional information to help the voters understand the need for the levy," and I hadn't found that information. His reply: "What publication was that in?"
Further, I asked how they keep the public informed as taxpayers expect some transparency. He said he is sorry they aren't good at that, and they will try to do better. I also told him that same article said the center at 876 S. Geyers Chapel Road opened in 1852 and that it is an aging building. These statements are misleading. People unfamiliar with the facility may be led to believe WCCC is operating in the old buildings.
I also asked, since the age of the buildings was mentioned, if any of the levy money will be spent on the old buildings. They said "no." I asked about the financial status of those buildings, which have been remodeled and contain apartments Metropolitan Housing operates and how much money the county earns from them. He said they don't receive funds from them. I asked who pays for upkeep and was told Metro pays everything.
I concluded by saying I still don't have the information I came for weeks ago. Amstutz said he would email it to me — still waiting. What do the counties without a county home do for people who cannot afford nursing home care? They are put on Medicaid and go to the existing homes in the county.
Ella Kick, PhD, RN
Wooster