Third annual Arts Signing Day honors seniors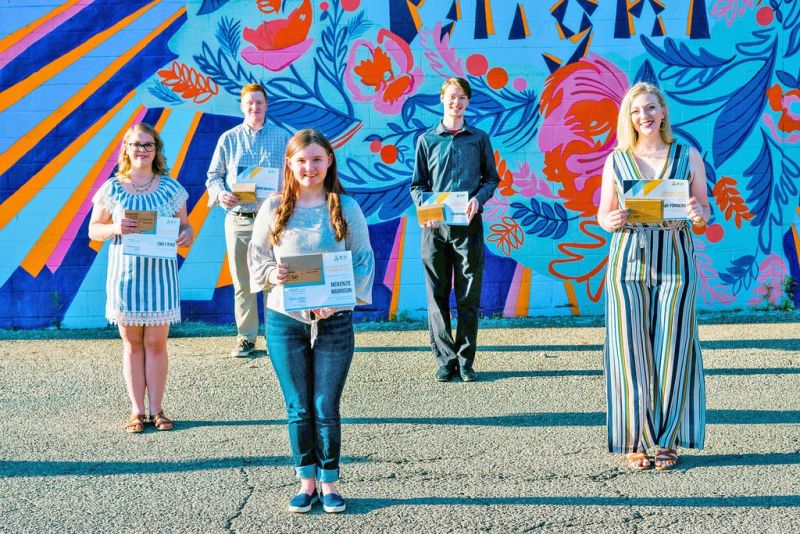 For its third-consecutive year, the Tuscarawas Arts Partnership and its partners hosted the Arts Signing Day for Tuscarawas County's high school seniors to recognize individuals who are committing their education and careers in the arts and creative-based careers.
This year's Arts Signing Day accommodated its program with social distancing guidelines. Nevertheless, high school seniors from across Tuscarawas County's school districts were recognized for their creativity and commitment in the arts and creative careers.
The following seniors were honored at the third annual Arts Signing Day:
Dover High School
Ryan Kaser, music education, University of Mount Union; David Maxwell, music, Walsh University; and Logan Page, music education and music performance, Ohio Wesleyan University.
Indian Valley High School
McKenzie Morrison, criminal justice and fine arts, Thiel College.
New Philadelphia High School
Kari Yanders, marketing and graphic design, the Ohio State University.
Tusky Valley High School
Emily Dyko, flute performance, Baldwin Wallace Conservatory of Music.
In addition to recognizing these students, the award for Arts Educator of the Year was presented to acknowledge an outstanding arts educator in Tuscarawas County who dedicates his/her time and skills to encourage creativity in their students. Nominations were accepted from students, faculty and the public.
The recipient of the 2020 Arts Educator of the Year award was given to Aubrey Gealsha, who teaches graphic design at Buckeye Career Center. Receiving numerous nominations from her students, Gealsha was recognized as someone "who is able to interact with her students with ease and encourage them to go beyond their limits within graphic design."
TAP can be emailed at tuscarawasartspartnership@gmail.com.