United Way WH fundraising event a spooky success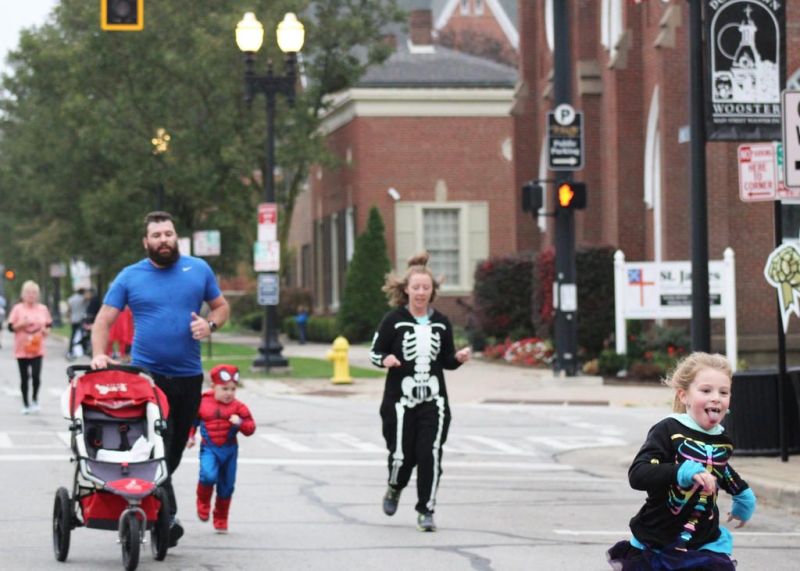 United Way of Wayne and Holmes Counties welcomed hundreds to downtown Wooster on Saturday, Oct. 30 for its biggest fundraiser of the year, Heart & Ghoul, formerly Heart & Sole. The race was a huge success and will benefit United Way's 2021 campaign, which has a goal of $1.65 million.
UWWH welcomed runners from a few months old to age 86, and runners traveled from all across Ohio to participate. This was the first year the race was Halloween-themed and in October, and runners came dressed as their favorite characters from unicorns and superheroes to the bride of Frankenstein.
"The community was having a blast on Saturday morning," United Way of Wayne and Holmes CEO Katie Koglman said. "We had so much support from the sponsors to those running. Our race got pushed back this year due to COVID-19, and it couldn't have gone better. People were running, walking, trick-or-treating. We had something for everyone. This event takes many people, and we are grateful to our board and volunteers that made it possible."
The Saturday morning portion of the event kicked off with the singing of the national anthem and ended with the Spooky Sprint, a 1-mile fun run with over 18 trick-or-treat stops along the way — a new addition this year.
Event pictures and videos can be viewed at www.flickr.com/photos/uwwh/.
All proceeds from the race stay local and help United Way of Wayne and Holmes Counties toward its mission of mobilizing community resources to help people improve their lives.