Wayne Center for the Arts offering summer camps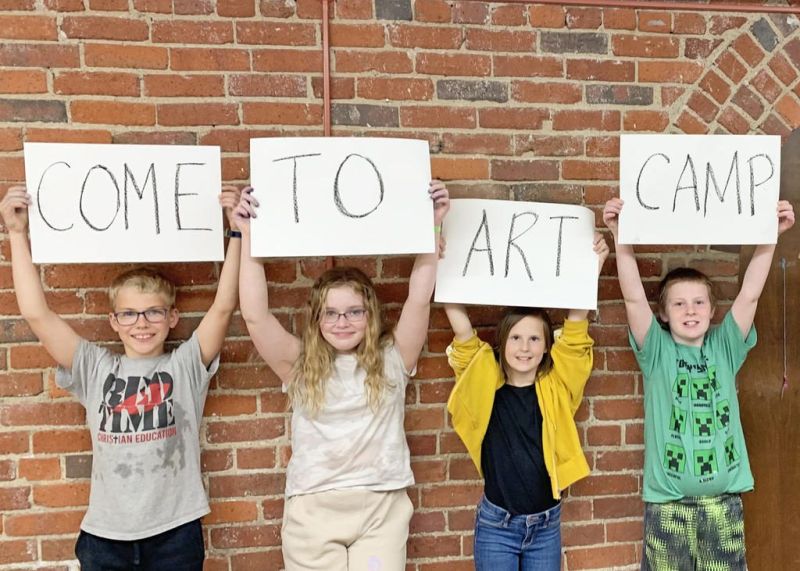 Wayne Center for the Arts will present another lineup of summer camps for children of all ages. A total of eight summer camps will be offered throughout June, July and into August to keep kids busy this summer while school is out. All camps are designed to expand a child's creativity, explore a variety of artistic mediums and let kids have fun while learning.
The first camp, to be held June 5-9, is the Junior Music Makers Camp for age 8-12. A new addition to WCA's schedule taught by James Buckey, the camp will allow kids to make, decorate and play their own instruments while learning about different musical cultures and backgrounds.
"This is for kids of any skill level. No musical background is necessary," Buckey said. "All that's required is a desire to have fun."
In addition to the new music camp, a new two-week Musical Theatre Camp will be led by Brittany Eckstrom, WCA's dance coordinator. Students will learn the basics of singing, dancing and acting. Musical Theatre Camp is for age 7 and up and will feature a final performance at the end of the two weeks.
In addition to the new camps, favorite camps will return with new themes and projects to complete. Preschool Camp for age 3-6 will focus on "Wild Things." Kids can dip their hands in paint and bang on bongos. Clay Daze for age 8-12 is a week-long exploration of clay and lets kids explore several different clay building techniques.
Magical Theatre Company will return to present "So, You Wanna Be an Actor" for age 8-14.
A dual camp led by Adam McVicker and Darcy Haynes will take students on a Fantastic Voyage: Clay and Visual Art Camp.
"Campers will rotate between clay projects and visual arts projects as they explore different daily themes," Haynes said. "This camp has something for everyone and is great for any skill level."
The Fantastic Voyage: Clay and Visual Art Camp will be held July 10-14 and divides students into appropriate age groups (age 6-9 and age 10-13).
In July and August, the Arts Sampler returns. This allows campers to experience all the arts center has to offer including drawing, painting, music, clay and more.
The season will wrap up with a Dino Skeleton STEAM Camp for age 10-15 on Aug. 7-11. The camp is led by Rhett Martin, who works in Hollywood on movie props and sets. Campers will work to uncover, mold and cast fossils and then work together to assemble a model dinosaur skeleton.
Find all information about WCA summer camps and register at www.WayneArtsCenter.org.