WCHS Christmas in July coming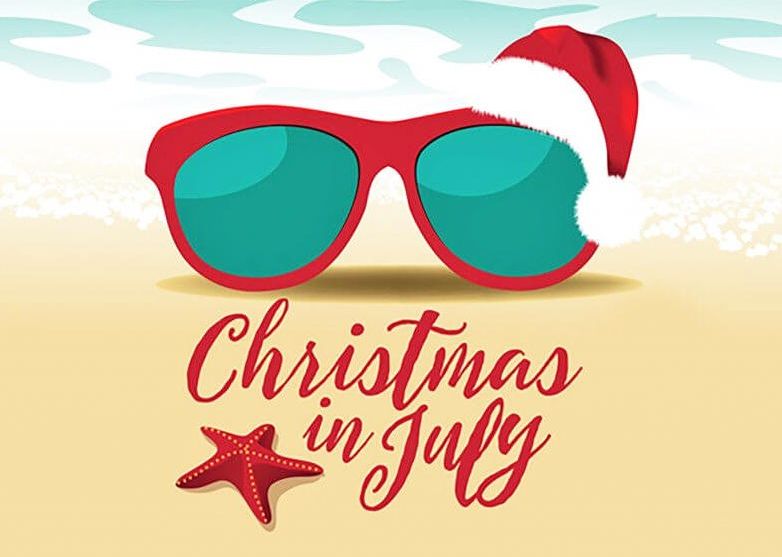 With about 175 shopping days left until Christmas, it's probably not time to panic yet — unless you have a long list of giftees for a Christmas in July party. Then you better get crackin'.
Fortunately for those planning on attending the Wayne County Humane Society's annual Christmas in July, gifts aren't really a part of things, at least not the kind you need to shop for.
Giving, however, is a big part of the WCHS' yearly fling, which this time will have a new home.
The annual event will take place Thursday, July 14 from 6-9 p.m. at the Wayne County Fairgrounds Event Center, 199 Vanover St., Wooster. The event moved this year when construction at its former site, outside of Muddy's restaurant on East Liberty Street, rendered that location no longer suitable for the event.
The new space will host plenty of old activities, goodies and libations. Attendees will have three hours to jam in as much of the following as possible: food including the Don Polo Mexican food truck, beer from the Phoenix Brewing Company including Christmas ales, and wine, a silent auction, carnival games and a cornhole competition.
Also scheduled is a visit from everybody's favorite North Pole residents, Santa and Mrs. Claus.
Admission is $15, which includes one drink ticket. Tickets can be purchased at Zeffy.com, an online ticketing platform for nonprofit entities. All proceeds from online ticket sales will go to the Humane Society. To buy via Zeffy, visit www.zeffy.com/en-US/ticketing/bbdb89a0-2111-43ae-aca9-242adaf7dc68.
The Humane Society has been holding the Christmas in July since 2016. In the past it has raised as much as $18,000.
The Wayne County Humane Society is an independent, nonprofit animal shelter located in Wooster. As a nonprofit, the society depends on the support of donors and volunteers to ensure it is able to continue its mission of finding permanent homes for companion animals, reducing pet over-population and educating and promoting humane values.
Next month the WCHS will host its eighth annual Paws in the Park Pool Pawty from noon to 4 p.m. on Sunday, Aug. 7 at Freedlander Park, 400 Hillsdale Drive, Wooster. The event will feature open swimming for dogs and food and drinks for people. Admission is $20 for one dog and one person and $5 per additional dog or people.
Those unable to attend the Christmas in July party or other events but wishing to help can visit www.wchs.org/howtohelp and click Donate Now. Donations, which are made via PayPal, are tax-deductible. Donations also may be made alongside ticket purchases on Zeffy.com.