Titans find connection to lead PAC volleyball race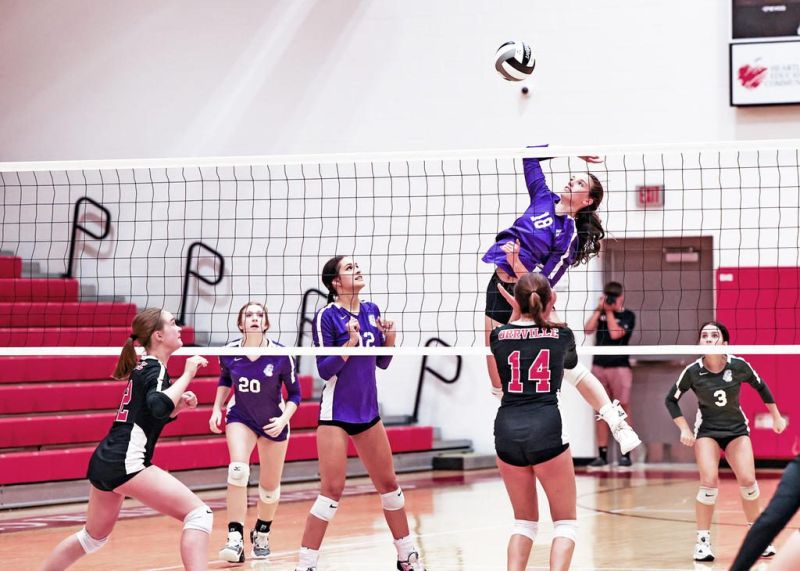 The beginning of the season couldn't have started any worse for Triway's volleyball team.
A pair of losses in their first three matches with a senior-laden team is never a good thing, and the Titans had to quickly fix some things.
The result, however, has been nothing short of impressive as Triway responded by winning nine straight matches, propelling itself into the driver's seat for the Principals Athletic Conference title and a high seed in the OHSAA Sectional/District tournament.
"At the beginning we were struggling, but now I feel like they're starting to see what they're capable of doing," Titans second-year coach London Gilbert said. "We're not quite there yet, but we keep trying to encourage and make sure they're playing as aggressive as they can, because when they do that, they're really hard to stop."
That message from Gilbert and her coaching staff was heard loud and clear from a team that has six seniors including five starters and a handful of underclassmen that have had an impact.
"We do have a lot of seniors, but we also have some younger girls, and they really have come together and meshed well," Gilbert said. "You can tell they enjoy playing together. They have a good time, and they are very talented. We're excited for what's to come."
A balanced attack has been key for Triway as a pair of seniors, Kaylee Davis and Hanna Massaro, each are averaging around three kills a set while fellow 12th-grader Lexi Starr leads the team in hitting percentage (0.344) and total blocks (68) through 13 matches. Massaro, a standout on the school's softball team, rejoined the team this offseason after taking a year off.
Combine that with a defense that has been led by Mia Dubendorfer, who averaged 4.4 digs per set, and the Class of 2024 — which also includes Emma Corbett and Presley Hamilton — has put their stamp on the Titans' early-season success.
"It's been great to see them come together. You can tell they've been playing together since junior high, and they're just tight," Gilbert said. "On the court they have that unspoken where they just know where everyone is going and they encourage each other.
"We have three captains, but all six seniors have been great leaders."
Triway has run off some impressive wins already this season including a three-game sweep of CVCA to improve its lead in the PAC standings, and Triway recently took undefeated and state-ranked Smithville to five sets before suffering just its third loss.
But it's not just seniors making an impact. Freshman Taylor Mathis has been the team's leader in assists (234) — sharing setting duties with Davis — and at the service line with 30 aces in 13 contests. Audrey Walton, a sophomore middle/outside hitter, and defensive specialist Reagan Underwood also have been key starters for the Titans.
"I think it's our connection," Davis said when asked what makes this year's team special. "We play as a team. We don't let any drama bother us, and I think that's what has made a big difference."