Scots ranked 22nd in preseason baseball polls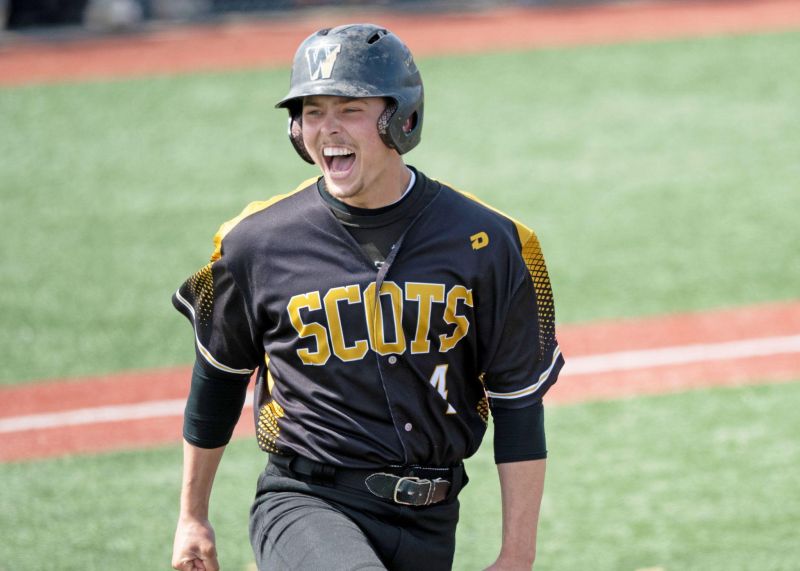 The College of Wooster baseball team, which captured its eighth regional title last spring, starts the 2023 season ranked 22nd in the D3baseball.com/National Collegiate Baseball Writers Association Top-25 Poll. Wooster also was ranked 22nd in Collegiate Baseball News' Div. III Preseason Top-40.
Wooster went 35-17 last spring and won four straight elimination games to capture the Alton Regional title. The four-game stretch started with a 21-3 rout over Crown College (Minnesota), a game in which Wooster blasted eight home runs. Next, alumnus Ben Hines walked off fifth-ranked Webster University with a two-run home run in a 4-3 win. Then the Scots went on to down Bethel University (Minnesota) twice.
In the Salisbury Super Regional, Wooster forced the winner-take-all game against eventual national runner-up Salisbury University before falling in a thriller 18-16.
Junior utility ace Eli Westrick headlines Wooster's veterans as a returning all-conference selection. He started his sophomore campaign not hitting while pitching but quickly became a regular force in the lineup on a daily basis on his way to leading Wooster with a .373 average (57-for-153). The second baseman added 43 RBI, 28 runs, 10 doubles, four triples and three home runs to his line. On the bump, the right-hander ranked third on the team with 51 1/3 innings pitched and posted a 5-1 record with a 3.68 ERA over 11 outings, eight of which were starts.
Other returning starting-position players for head coach Barry Craddock include senior first baseman Dane Camphausen (12 home runs, 57 RBI in 2022), senior utility Dean Brown (52 hits, 4.58 ERA in 19 2/3 innings in 2022) and sophomore infielder Nick Pett (.300 average, 33-for-110 in 2022).
Other key returning pitchers include junior Corey Knauf (4-2, 59 1/3 innings pitched in 2022), senior Ethan Samangy (3-1, 2 saves, 35 innings pitched over 25 appearances in 2022), senior Owen Barnard (3-0, team-leading 2.91 ERA over 34 innings in 2022), senior Christian Johnston (3-1, 4 saves over 22 appearances in 2022) and senior Ryan Sullivan (1-2 with team-leading 25 appearances in 2022).
Salisbury was picked first with 15 first-place votes and 606 points. Defending national champion Eastern Connecticut State University was right behind with eight first-place votes and 561 points.
Wooster's season will start with a home doubleheader on Saturday, Feb. 25 against Grove City College. Wooster has nine games scheduled against teams either ranked or receiving votes in the D3baseball.com/NCBWA Top-25 Poll.