Hiland golf, boys soccer keep rolling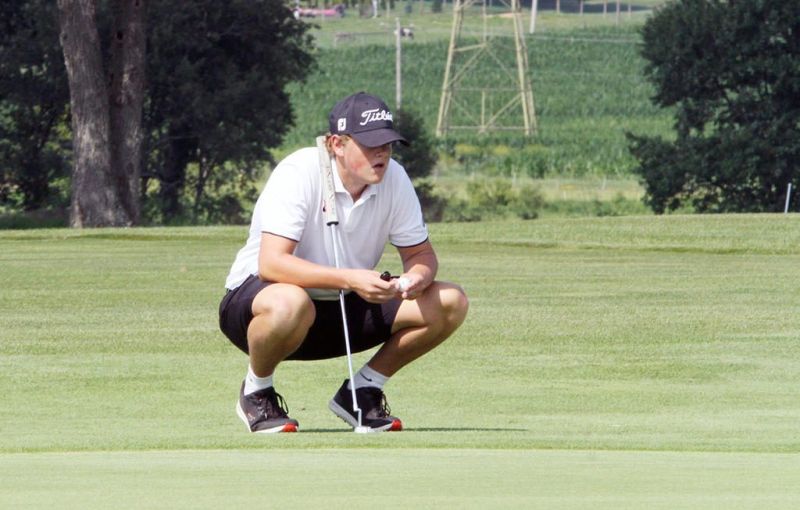 The Hiland boys soccer team picked up a 3-0 win over Mansfield Christian on Sept. 1.
Zeke Bodiker scored twice to pace the Hawks. Logan Hershberger scored once, Ohlen Troyer had two assists and Zach Gingerich had one assist. Goalie Chase Coblentz finished with five saves.
"(It was a) great effort and (a) very quality win for us tonight over a strong Mansfield Christian team," Hiland coach Scott Bodiker said. "They are skilled and physical, and I thought (my) players were physically and mentally tough tonight to pull out a big victory."
Boys golf
Hiland earned a 159-185 win over Malvern on Sept. 5.
Jack Mast paced the Hawks with a 35 and was followed by Andrew Beun (40), Camden Bille (42) and Monty Coblentz (42).
Hiland shot a 342 to finish sixth at the Dover Invitational on Sept. 2.
Mast led the Hawks with a 77. Coblentz added an 87, Bille an 88 and Beun a 90.
Hiland picked up a 158-200 win over Claymont in Inter-Valley Conference play on Aug. 31.
Coblentz led the way with a 34. Mast chipped in a 39, Bille a 42 and Beun a 43.
Volleyball
Hiland cruised to a 25-7, 25-13, 25-9 win over Claymont in an IVC battle on Sept. 5.
Haley Yoder (17 kills, 12 digs, 15 points, two aces), Ava Troyer (eight kills, two blocks), Ava Weaver (24 assists, nine digs) and Lilly Goings (16 points) led the Hawks.
Hiland earned a 25-22, 25-16, 20-25, 25-20 nonleague win over New Lexington on Sept. 2.
Yoder (30 kills, 13 digs), Troyer (19 kills, two blocks), Weaver (44 assists, 16 digs) and Allie Beun (14 points, three aces) paced the Lady Hawks.
Hiland rolled to a 25-10, 25-9, 25-23 IVC win over Ridgewood on Aug. 31.
Yoder (19 points, seven aces, 13 kills, 12 digs), Troyer (12 kills, three blocks) and Weaver (23 assists, two aces) led the way for the Lady Hawks.
Girls soccer
Hiland played Mansfield Christian to a 1-1 draw on Sept. 1.
Chanelle Kellogg scored off an Emily Gingerich assist for the Lady Hawks' lone goal. Goalie Bryn Yoder finished with one save.
"(We) missed too many opportunities to score," Hiland coach Conner Lee said. "(We) need to convert."
Boys cross country
Hiland competed in the Small School Division at the Newcomerstown Invitational on Sept. 2.
Jake Troyer finished 61st (20:28.08), George Malicky 62nd (20:34.92) and Nathan Young 65th (21:07.40) for the Hawks.