Knights compete at indoor state track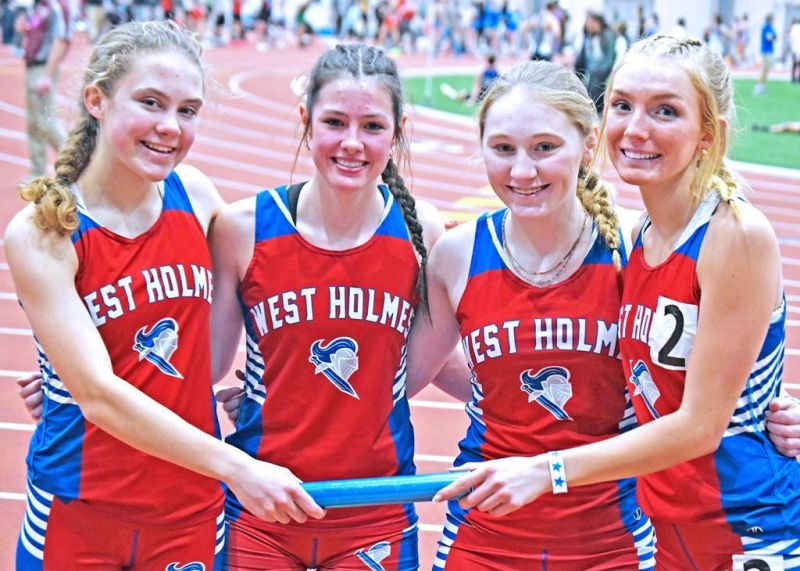 Six members of the West Holmes track and field team competed at the OATCCC Divs. II/III Indoor State Meet at SPIRE Institute on March 3.
Laney Duff finished fifth in the high jump with a mark of 5 feet, 1 inch to lead the Lady Knights.
The 4-by-800 relay of Katherine Kaster, Zora Starner, Alexis Wagers and Noelle Smith finished 15th in 10:26.78, a school indoor record.
Zeke Galbraith, the lone boy to compete for West Holmes, finished 22nd in the 3,200 in 9:55.98.