The Wilderness Center invites all to Forest, Farm and Fork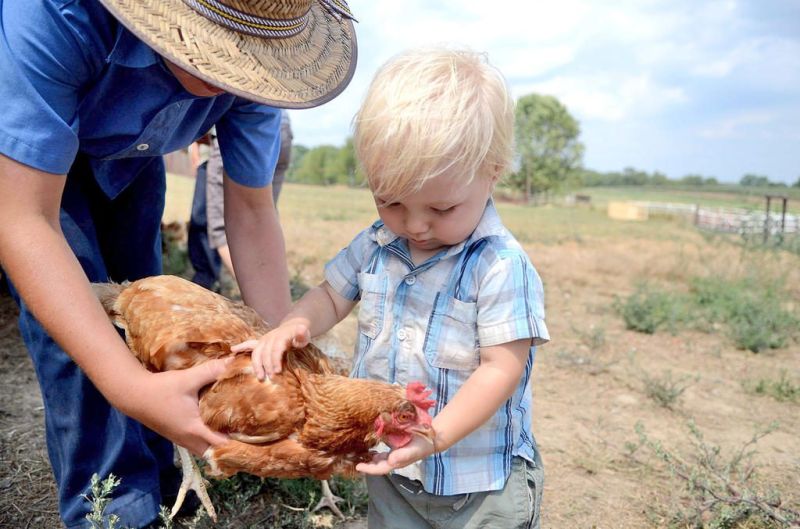 The Wilderness Center will return to Wholesome Valley Farm on Sept. 28 from 5-10 p.m. for its second annual farm-to-table dinner and fundraiser, Forest, Farm & Fork.
"It will be pretty hard to beat last year's sold-out event, but we think we can do it," said Trevor Clatterbuck, owner of the farm.
Forest, Farm & Fork blends a gourmet, fine-dining meal and service with the rustic setting of a working farm, garnished with the real-life personalities of chefs, farmers and naturalists, all to benefit The Wilderness Center's educational programs and conservation work.
This year's evening also will feature live music, a prize drawing, and silent and live auctions.
This year chef Derek Suhoski will be at the helm in the kitchen, and chef Ashley Suhoski will be in charge of the specially created desserts. This husband and wife team is experienced in preparing the kind of curated menu that celebrates the region's summer bounty. Dinner will be served in the farm's 19th-century barn, just steps away from where much of the meal's fare originated.
"The Wilderness Center is delighted to be working with Trevor and his team from Wholesome Valley Farm, Fresh Fork Market and Ohio City Provisions again this year," said Barb Vitcosky, development director for The Wilderness Center. "We love his farm, his friendly demeanor and his wealth of connections to local farms."
The Wilderness Center believes the farm-to-table format resonates well with the center's mission, reconnecting people with nature by way of their food, wine and other local farm products.
In addition to being a fundraising event, it is a way of creating community by bringing like-minded people together, allowing good ideas to flow and new friendships to be forged.
Reservations for Forest, Farm & Fork are $95 per person. For more information or to reserve seats, call Vitcosky at 330-359-5235 or email barb@wildernesscenter.org. Sponsorship inquiries are welcome.
Accommodations for special dietary needs, food allergies or vegetarian options should be arranged when making reservations. Last-minute accommodations cannot be guaranteed. The attire for Forest, Farm & Fork is flexible from casual to "farm fancy." Guests are encouraged to wear comfortable clothing and footwear for the weather of the day.
Wholesome Valley Farm is located at 927 U.S. Route 62 in Wilmot.