'Always…Patsy Cline' to be performed by Lincoln Players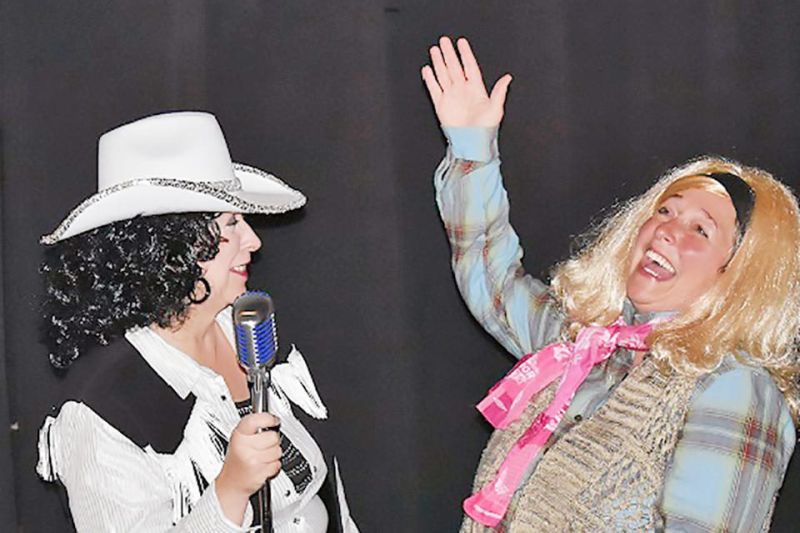 The Lincoln Players will present two performances of the musical play, "Always…Patsy Cline," at Lions Lincoln Theatre, 156 Lincoln Way E., Massillon. The performances are Saturday, Nov. 16 at 7:30 p.m. and Sunday, Nov. 17 at 3 p.m.
Tickets are $15 for the balcony and $20 for the floor. All seats are reserved and may be purchased online at www.lionslincolntheatre.org or by calling 330-481-9105.
"Always...Patsy Cline" is more than a tribute to the legendary country singer who died at age 30 in a plane crash in 1963. The show, written by Ted Swindley, is based on a true story about Cline's friendship with a fan from Houston named Louise Seger, who befriended the star in a Texas honky-tonk in 1961 and continued a correspondence with Cline until her death.
The play's cast includes Mandy Taylor as Seger, Susan Stuck as Cline and the Classic Country Express Band, which includes Mark Derus, guitar; Bill Howie, bass and vocals; Joe Martin, fiddle; Bob Krob, piano and vocals; and Marty Maxson, drums and vocals.
Taylor has performed in musicals and most recently was named the winner of the 2018 Dancing with the Massillon Stars at the Lions Lincoln Theatre. Stuck has performed with various bands and was a regular on local Opry-style shows in Texas and New Mexico and also has recorded a CD of Western songs.
With down-home country humor and some audience participation, the play also includes many of Cline's hits such as "Crazy," "I Fall to Pieces," "Sweet Dreams" and "Walking After Midnight" with 27 songs in all. The show's title was inspired by Cline's letters to Seger, which were consistently signed: "Love always, Patsy Cline."
The album, "Patsy Cline's Greatest Hits," has sold over 10 million copies and is listed in the 2005 edition of the Guinness Book of World Records. Cline holds the honor of most weeks on the U.S. charts for an album by a female artist of any genre in history.
Among some of her recent achievements, Cline has earned a special Grammy Award for Lifetime Achievement and also was ranked number one by CMT in their countdown of 40 Greatest Women in Country Music History. Cline also has the honor of having the number-one Jukebox Hit of all time for the recording of "Crazy."