Little Theatre has workshops for young thespians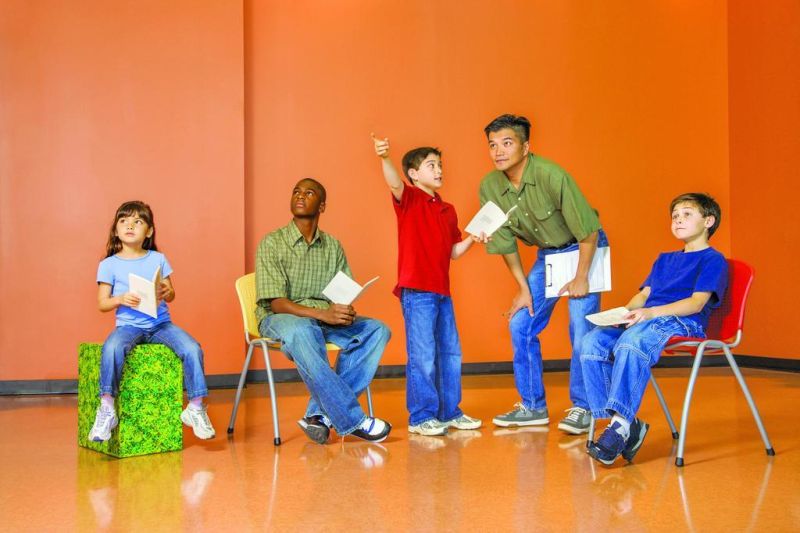 Registration has begun for the annual Children's Workshop at The Little Theatre of Tuscarawas County. Those interested are urged to register early as spaces are limited.
The cost is $55 before June 1 or $65 after that deadline. The fee includes a workshop T-shirt. Checks should be made payable to The Little Theatre of Tuscarawas County and mailed to Pat Potter, 1362 Pleasant Hill Road NW, New Philadelphia, OH 44663.
Four scholarships are available. The scholarship application form can be found on the theater's website at www.thelittletheatreonline.org/. The scholarship was established in memory of longtime Little Theatre member Karen Huffman, who passed away in 2016.
Classes will be taught by experienced theater professionals and will include a Kids Workshop for students grade 1-5 July 22-26 from 6-8:30 p.m.
This class is for students who want to focus on all aspects of being on stage. During the course of the program, students will be instructed in improvisation, memorization, characterizations, singing, dancing and acting along with learning stage positions, stage etiquette and auditioning.
The program is designed to benefit children of all abilities and experience levels. Students must have basic reading skills.
Studies will culminate in a performance for family and friends on Friday, July 26 at 8 p.m.
A Youth Workshop for kids grade 5-12 will be offered July 29 through Aug. 2 from 6-9 p.m. Fifth-graders are permitted to attend these classes if they have had previous workshop experience or have received prior approval from the director.
An active class in which to study acting, improvisation, lighting, make-up, backstage management, stage combat, dance and vocal audition techniques is planned.
Students of any experience level are encouraged to attend. Students will develop the ability to create characterizations through various body and vocal techniques.
Studies will culminate in a final performance of monologues and skits for family and friends on Friday, Aug. 2 at 8 p.m.
"My daughter not only learned skills that helped to build her confidence, but she also discovered a joy and love for theater," Nancy Corder said regarding last year's workshop. "She had a ton of fun while doing it. She can't wait to attend this year's workshop."
Workshop attendee Palmer Witt wasn't certain if he wanted to do anything but backstage work and now has appeared as a middle school lead and been cast in shows at The Little Theatre. "Listen to your mom because she convinced me to go to the workshop in the first place," he said. "It was fun after I got to know people there."
Checks must be received before registration is complete. For further questions concerning the workshop or scholarship, call director Pat Potter at 330-268-3703.
The Little Theatre of Tuscarawas County is located at 466 Carrie Ave. NW in New Philadelphia.