Unitarian Universalist Coffeehouse is a showcase of local performers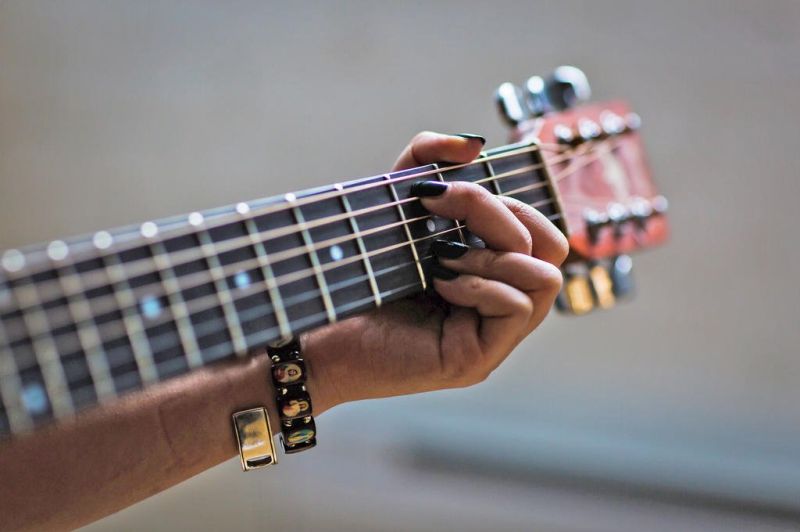 It's been happening at the Unitarian Universalist Fellowship of Wayne County in Wooster for 25 years. The biannual community coffeehouse will be held on March 23 at 7 p.m.
"It will be our 51st coffeehouse," said Gail Woosley, talent organizer for the event. "Last October we had our golden anniversary."
According to Woosley, the evening showcase of local, amateur performers started out as a mini-fundraiser for the fellowship's music committee. "It has just kept going," she said. "It's become very popular."
The event is open to the public and is family-friendly.
Bonnie Groop is co-chair of the music committee and is often seen on stage at the coffeehouse. She performs with Woosley as part of a trio called The Usual Suspects.
The trio always includes Groop and Woosley, who have been singing together for 27 years. The third member sometimes changes. "We like some of the old three-part harmonies," Woosley said.
Although the group won't be playing at the March event, Woosley will showcase a different talent. "I'll be doing comedy," she said. "I never know what I'm going to say until I get up on stage. It's extemporaneous standup."
The coffeehouse evenings generally contain a mix of instrumental and vocal music along with poets and storytellers. Anyone who wants an opportunity to perform is encouraged to sign up.
"We usually have a lot of the same people," Woosley said. "We try to keep spots open for newcomers."
The fellowship also puts on a youth-oriented event once per year. "Every fall we have the cocoa house," Groop said. "It's a fundraiser for the youth group for their annual trip to Boston."
At least 100 attendees are expected at the coffeehouses. "We set up tables with little candles, and we have a lot of fun," Woosley said.
The evening's entertainment consists of between 10-12 acts. Some individuals perform original works.
This month's lineup includes a mother and son musical duo performing on flute and piano. Another act includes a grandfather and his 7-year-old grandson. A solo singer is on the night's bill as well.
"And we always have a closing act where all the performers get on stage and lead a singalong," Woosley said.
"The words for the singalong are always printed on the back of the program," Groop said. "And audience members often sing along with the individual acts as well."
Fair trade coffee and tea is available for donation along with pastries. Cookies and brownies are available for purchase.
The event is more than an opportunity for community members to share their talent with one another in a relaxed, casual and fun atmosphere.
"It's about community," Woosley said. "We want people to have a good time and get to know us a little better. No matter your religion, politics or background, we should all be able to sit in a room and have conversations about how we can make things better."
A $4 donation is requested, but all are welcome, regardless of ability to pay.
The lineup of entertainers is already complete for the upcoming coffeehouse. Anyone interested in performing at a future event is invited to email Woosley at woosleyg@yahoo.com.
"You never know what's going to happen," Groop said. "It's always a surprise. And it's a very family-oriented show. It's a night of good music and great fun for everyone."
"It's about forgetting what's out there in the world for an evening," Woosley said. "The operative phrase is that it's all about having fun."
The Unitarian Universalist Fellowship of Wayne County is located at 3186 Burbank Road in Wooster.