Wooster Music Club gets 2023-24 season underway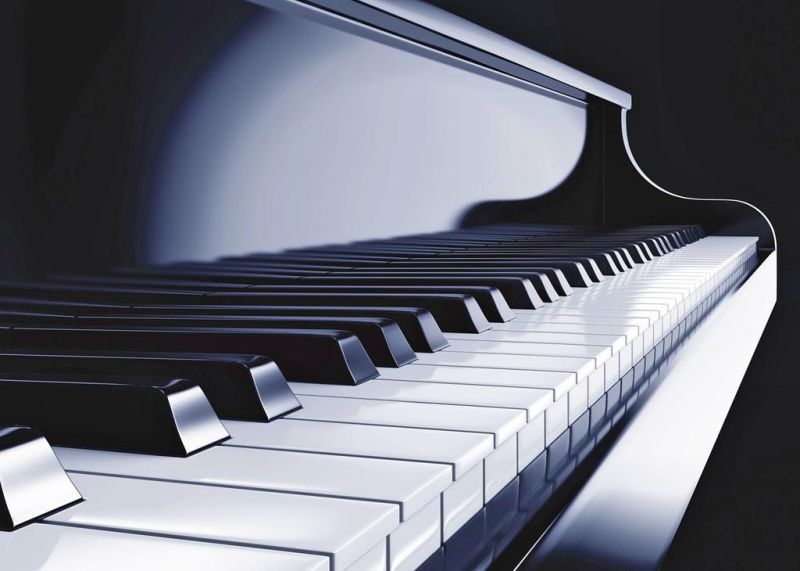 The new program season of the Wooster Music Club was held at Wooster United Methodist Church in Wesley Hall on Tuesday, Sept, 5 at 6:30 p.m.
Starting off the program was home schooled 7th grader Amanda Eddy, a scholarship recipient of the Dilgard Music Legacy Award. Eddy performed two piano pieces entitled, "Colors of the Wind" followed by "Morning Has Broken." Amanda is in her fifth year studying piano with teacher Meg Litteral.
Laura Tappan, guitar player and songstress, gave a brief introduction to the history and purpose of "Cradle" or more commonly known as "Lullaby" songs. Lullaby songs have been in existence for hundreds of centuries and across all cultures. Many of them have thematic content and/or reflect dreams, hopes, religious symbols, love, comfort and peace. Most are written in a 3/4 or 6/8 rhythm which is conducive to a rocking motion. Tappan sang and played 4 pieces entitled, "Black Mountain Lullaby" by Caroline Herring, "Lullaby" by Aimee Curl, "Say Goodnight, Not Goodbye" by Beth Nielson Chapman and Joe Henry and "Lullaby in Jesus Name," by Nancy Honeytree. Her final selection was "Tea of Old" by Lizzy Hilliard and was chosen by Tappan in order to "keep us awake."
This was followed by a flute duet performed by Kathy Helmuth and Susan Shaw accompanied on piano by Tom Shaw. Helmuth is a long-standing member of the Wooster Music Club and an accomplished flutist. Susan Shaw, guest flutist, has a Masters degree in Music form Oberlin Conservatory and as well as advance studies in Vienna, Austria. Tom Shaw is a pianist and organist with a music degree from Vassar College and advance organ studies in Vienna. The trio then performed "Three More Dances for Two Flutes," with piano in three movements by Gary Schocker. The three movements included "Swallow That Goldfish," "Smoke," and "Scherzo No-no." Schocker is a pianist, harpist, and gifted composer and teacher. He made his first professional debut as a flutist at the age of 15, as a soloist with the Philadelphia Orchestra and the New York Philharmonic. He currently teaches at New York University and at his private studio.
The club was then treated to la performance by well-known local personality Todd Patterson, a Wooster High School retired science teacher and wrestling coach who ran the drama club program for many years at WHS. Patterson is an accomplished singer, dramatist and the founder and current Artistic Director of Summer Stage Wooster, a community theater that utilizes large casts to involve everyone in the community in the productions of musical theater. His most recent show, "Summer Stage Showcase," marked his 54th production with Summer Stage. Patterson then sang three Broadway tunes accompanied by Stephaine Musselman on piano.
Patterson performed "Gonna Be Another Hot Day" from the Broadway hit "110 in the Stage," "They Call the Wind Maria" from "Paint Your Wagon," and "There is Nothin' Like a Dame" from "South Pacific."
The program ended with Meg Litteral reciting original poems by her sisters and a poem by Carmen Bernos de Gasztold, "Prayer of the Cricket."
The Wooster Music Club meets the first Tuesday of the month at 6:30 p.m. from September through May, with the exception of January and February, at Wesley Hall in the Wooster United Methodist Church. Guests are welcome.