All the right stuff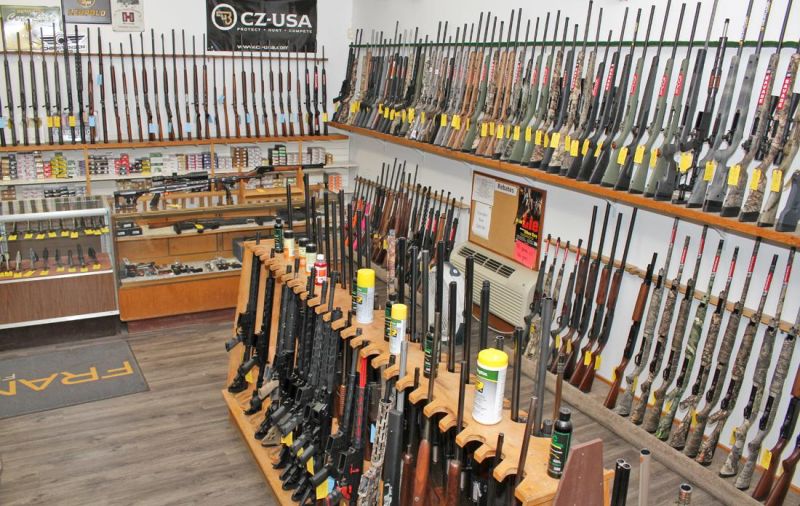 Growing up working with their father, owner of Miller's Gun & Supply, Joe and Larry Miller learned that success starts with exceptional customer service. Now that the brothers are running the business, they are continuing to serve their customers with the latest and greatest in firearms, archery, and fishing supplies and accessories.
"We keep up with all of the newest advancements in these areas," Joe Miller said. "We have very knowledgeable and talented archery techs who work on bows and arrows along with an entire staff that educates our customers on all of our products to guide them in the right direction before a purchase is made."
Miller said customers have come to rely on Miller's Gun & Supply for not just their products, but also their knowledge of firearms, archery and all their products. Whether you are buying, selling or trading, Miller's Gun & Supply can help.
"We are honest and fair across the board," Miller said. "Larry and I have benefited from our father's hard work since he opened this store in 1979. We appreciate our customers, understand their needs, and take the time to educate them and help in any way we can."
Coming up on Friday, July 8 and Saturday, July 9, Miller's Gun & Supply is having its yearly anniversary sale with archery and firearm deals that are not to be missed.
"Factory representatives will be here to answer questions and talk about what's new in the industry and what's coming up," Miller said. "We'll have specials on firearms, archery equipment and much more."
Miller's Gun & Supply offers fishing equipment and recently added Kamado Joe grills and more for outdoor activities.
"We have softball bats, gloves, face masks, bags and more," Miller said. "We have a great bat inventory to get you ready for softball season."
And don't forget about Miller's Gun & Supply's indoor 3-D archery range and a Techno-hunt video shoot, all located in the basement of the store. Leagues run throughout the winter months, and ranges are available to customers for practice any time.
"We know our stuff here," Miller said. "Whether you're hunting locally or heading out west for the trip of a lifetime, we are dedicated to the research and knowledge it takes to offer you the best."
Miller's Gun & Supply is located at 10654 Skyline Drive NW in Sugarcreek. For more information call 330-852-0111 or check Miller Gun Supply out on Facebook and Instagram. The new website will be up and running soon at MillersGunSupply.com.