Apple Butter Stirrin' Festival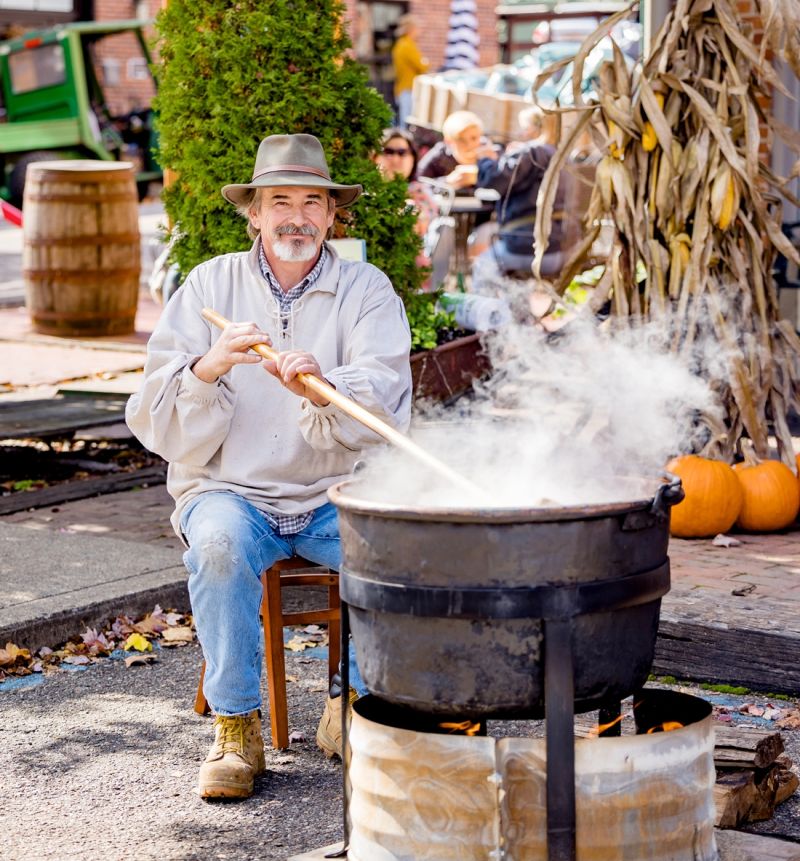 The longest running tradition in Historic Roscoe Village will observe its 51st season on Oct. 21-23. The Apple Butter Stirrin' is an annual festival that celebrates fall and all its beauty. One of the largest gatherings of artisans in the state, this three-day harvest celebration has drawn an average of 10,000 visitors each year. You can purchase your tickets online at RoscoeVillage.com for $5 a day or at the gate for $8, and parking is free.
The scent of apple butter will fill the crisp autumn air as artisans, musicians and food vendors join costumed interpreters of living history and converge on the streets along the banks of the Ohio and Erie Canal.
"Nothing brings the community together like the smell of apple butter," said Clarrisa Roof, special events manager for the Roscoe Village Foundation. "We have many returning vendors and are excited to welcome new vendors for this year. Some of the things you can expect to see from vendors are crafts for all seasons, jewelry, art, homemade soaps, handmade wooden toys and so much more.
"You get to experience Ohio's rich canal history in a festival atmosphere. And with your paid admission to the festival, you can take our living history tour and also explore our beautiful gardens."
Attendees of all ages follow in the footsteps of living history at whatever pace they choose within the two-block radius of Roscoe Village.
There will be music for the whole family at the main stage and the north end of the street. Acts such as Barefoot McCoy, The Open Highway Bluegrass Band, The Cedar Valley Cloggers and The Nicholas Family Band are just some of the performers that will be here.
"Each day from 11 a.m. to 2 p.m. by our main stage in the center of the village, we'll have a free craft for kids, and this year we'll be making Indian corn," Roof said. "If you are looking for additional children's activities, you can purchase tickets online for our hands-on crafts in the Hay Activity Center. We'll have a variety of food options with more than enough to whet your appetite. Along with apple butter being stirred in the village,we will have everything from barbecue, Indian fry bread tacos to gelato and macaroons."
"On Saturday we crown the Coshocton Canal queen and her court. Participants tell stories about the character they chose to bring to life and talk about their costumes and how they relate to the canal era."
Each participant goes through a judging process that requires a test, a tour of the village and an essay on their presentation.
"It's just a great time to visit," Roof said. "It's my favorite time to be in the village. A lot is happening, and you get to meet many interesting people, shop with our unique vendors and of course sample some delicious apple butter."
To purchase tickets online for the 51st Apple Butter Stirrn' Festival or future Roscoe Village events, visit RoscoeVillage.com, or call 740-622-7644. This content is sponsored by the Roscoe Village Foundation and the Roscoe Village Business Association.