Berlin the center of all things Christmas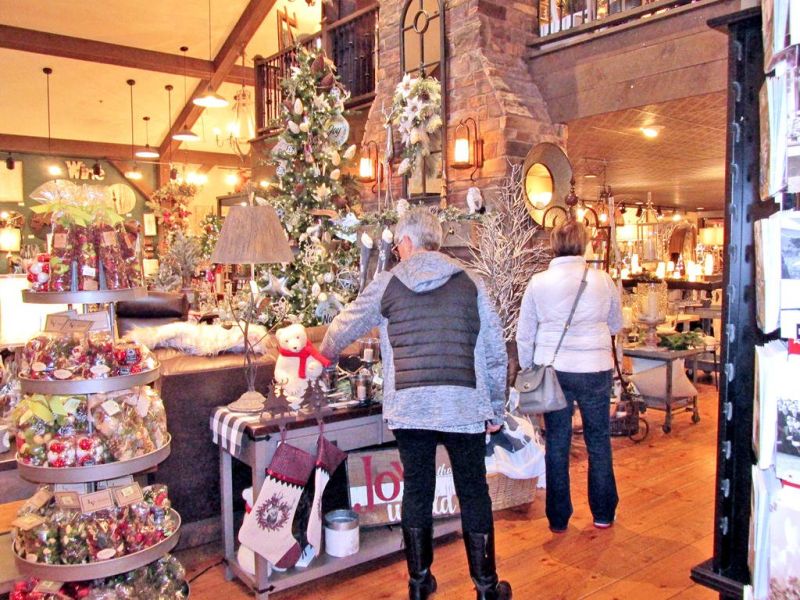 Among the whirlwind of holiday activities in the village of Berlin this Christmas season is the upcoming Shopping Under the Stars on Friday, Dec. 7.
Those who may not have made the trip to Berlin in some time will find it bustling with new businesses and plenty of lights. Berlin may just be the center of all things Christmas in Amish country this holiday season.
"All of the stores on Main Street will stay open until 9 p.m. that day, later than usual," Eli Hochstetler of the Gospel Bookstore said.
Hochstetler said Shopping Under the Stars has been a part of the Berlin Christmas shopping schedule for the better part of a decade.
Inside the German Village Center, behind Sol's giant craft mall, the stores will remain open until 8 p.m. with many special sales and promotions.
"We'll have live music there," Hochstetler said. "There will be kids from the local Amish school who are in grades 6-8 singing carols and Christmas songs. They learn in school to sing in both German and English, and they're very good."
The music can be heard from 5-8 p.m. inside the German Village Center.
Also in the German Village Center, each of the five stores will offer door prizes of $50 gift cards. Drawings will be held at 5:30, 6:30 and 7:30 p.m. "The winner must be present for the drawing to collect the prize gift card," Hochstetler said.
Hochstetler said Shopping Under the Stars will go on no matter the weather. "We always get really big crowds for this event. All the town is lit up for Christmas, and it's very beautiful. Berlin has such a big variety of stores and unique places to shop. It's always a very popular night with local people and with tourists. We have a lot of fun in town with Shopping Under the Stars, and we always make a kind of party of it," he said.
Hot cider and hot chocolate will be offered at many of the shops throughout the village, as well as snacks.
Shopping Under the Stars will have Christmas lights and decorations everywhere one might look, specials, promotions, door prizes and giveaways, carols sung by children, and warming cold hands around a steaming cup of cider or cocoa.
Among many other things, stores in Berlin feature Amish-made crafts, imported furniture and accessories, special gifts, books, toys, antiques, clothing, jewelry, kitchen supplies, fabrics, Amish country cheeses and meats, and craft supplies.