Bolivar welcomes Christmas on the Canal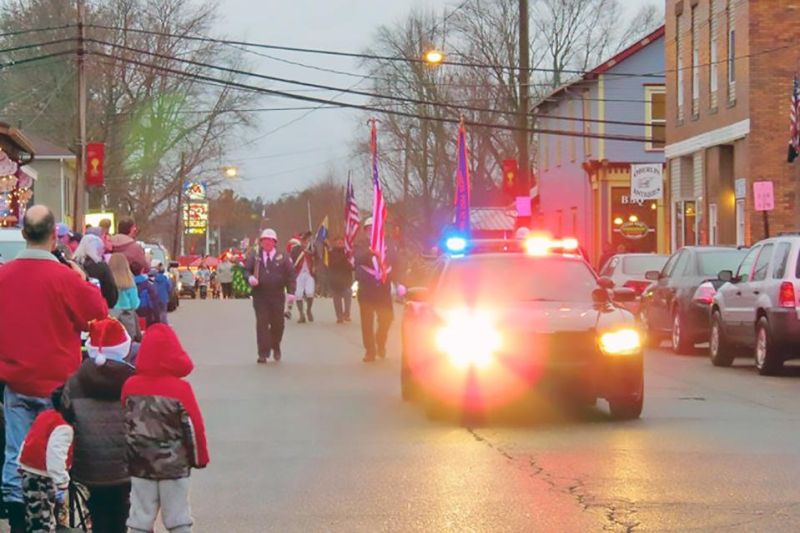 Downtown Bolivar is set to celebrate the holiday season with its 15th annual Christmas on the Canal on Saturday, Nov. 30 at 4:30 p.m. in the downtown area, thanks to the Bolivar Main Street Association and event sponsors.
"It's a fun, free family event to start off the wonderful holidays this year," Kayla Patton of the Canal Street Diner said.
There will be plenty of activities during the evening to give families a start to the holiday season.
Holiday music provided by Tim White will be held from 4:30-7 p.m. in the downtown area with the community holiday parade arriving in downtown Bolivar at 5 p.m. It will feature Santa Claus, Mrs. Claus and elves.
Any group or organization interested in being in the parade can call Patton at the Canal Street Diner at 330-874-4814 for more information.
During the evening activities, there will be fire pits available to keep everyone warm. Refreshments also will be provided for free to everyone by area organizations as part of the evening. There will be hot chocolate provided by the Canal Street Diner, bottled water provided by Lebold Smith Funeral Home and assorted cookies provided by Hennis Care Center.
In addition there will be an opportunity for kids to talk to Santa and Mrs. Claus in person at the Christmas House downtown. There also will be time to have parents take a photo of their kids with Santa. Kids can receive a candy cane from the elves as well when they give their letters and wish lists to Santa.
A special activity of the evening will be holiday crafts. The children attending will be given the opportunity to decorate a Christmas ornament and a holiday pin-on button, both of which they may take home.
Community sponsors of the evening are Bolivar Branch Library, Bolivar Fire Department and EMS, Canal Street Diner, Chempure, Hennis Care Center, Lebold Smith Funeral Home, Mary Locy Cutler Real Estate, Oberlin Antiques, Sublime Smoke, Take Exit 93 Fitness, Holly Thouvenin, Towpath Tavern, Tusky Valley High School, Wallace & Associates Insurance Agency, and Tim White.
The Bolivar Main Street Committee and Tusky Valley High School students will act as volunteers for the event.