Cleveland Clinic Union Hospital welcomes new chaplain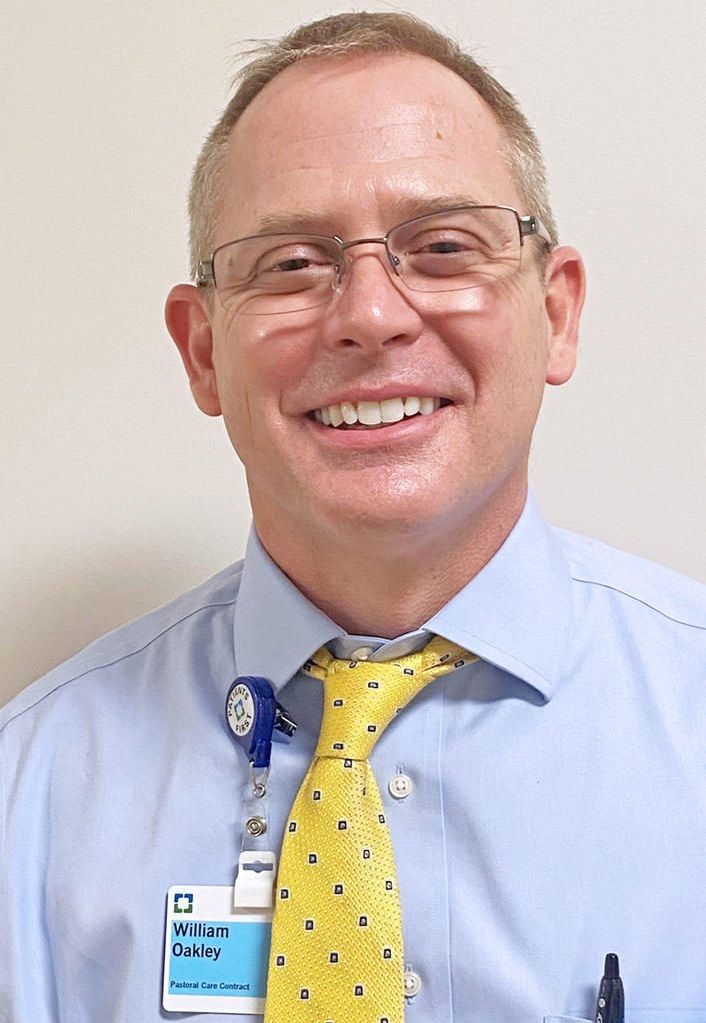 Cleveland Clinic Union Hospital has launched a resident chaplain program for patients, families and caregivers.
Bill Oakley is the first full-time resident chaplain at the hospital, and he is available for spiritual care and other needs that arise.
"Union Hospital has received outstanding care from volunteer chaplains from our community for many years, and we are very excited to take this next step in providing spiritual care for our patients," said Thomas Rogers, M.D., president of Union Hospital. "We know the importance that spiritual care plays in supporting patients dealing with health challenges and their loved ones, as well as our caregivers."
Oakley grew up near Columbus, and after serving several churches as a youth minister, he moved to Northeast Ohio in 2001, where he has served as a pastor.
Oakley received a bachelor's degree in business from Bowling Green State University, obtained his ordination through Berean School of the Bible in Springfield, Missouri and recently earned a Master of Divinity in Chaplaincy from Liberty University in Lynchburg, Virginia. He joined the certified pastoral education program at Cleveland Clinic in May 2022 and served his clinical chaplain hours at Cleveland Clinic Akron General.
Oakley and his wife Lisa have two adult children, one who is an elementary school teacher and one who is a student at the University of Akron. They live in Copley.