Event center opens in Orange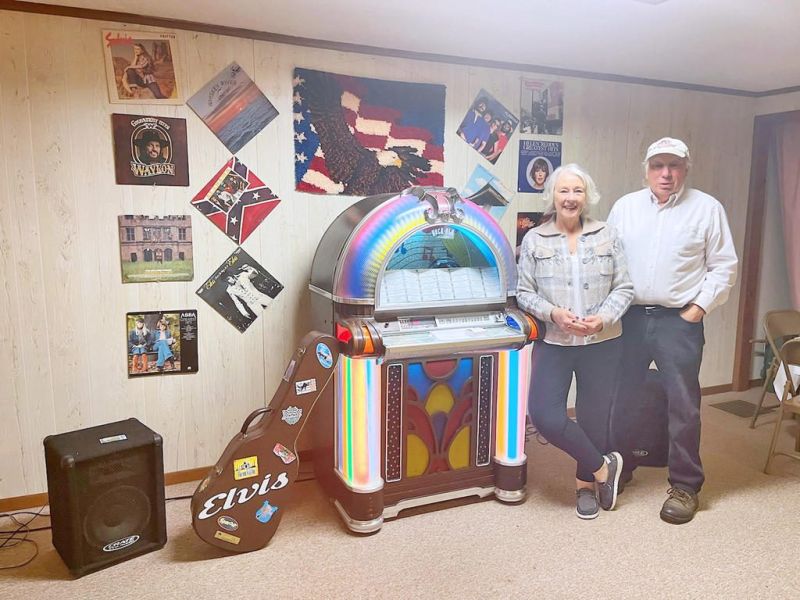 Dave and Sandi Miller originally bought the former Blue Ridge Grange Hall in Orange to try and help keep the group alive. However, the grange had to disband due to lack of membership, so now the building is the Orange Event Center, 23441 state Route 751.
"We wanted to keep going with a place to have socials," Dave Miller said.
The building is available to rent for $75 per day. There are tables and seating for 60 and a full kitchen in the basement, a dance floor, a meeting space, and a gathering area upstairs with seating and a stage available. The Millers just ask that no food or drinks be brought upstairs.
Both Dave and Sandi Miller feel it's a great space for family gatherings, meetings and even dance lessons. A contra and square dance was recently held there and attended by almost 40 people.
"We want to keep Orange alive and offer the event center for as little expense to people as possible," Sandi Miller said. "We want to see life in the building."
For an additional cost, the couple also can provide a jukebox and karaoke machine.
To view the building before renting, call the Millers at 740-502-9043 or 740-502-0651.
"We've done updates and will continue to make improvements as we get interest and ideas from people," Dave Miller said.