Dan's offers savings that will floor you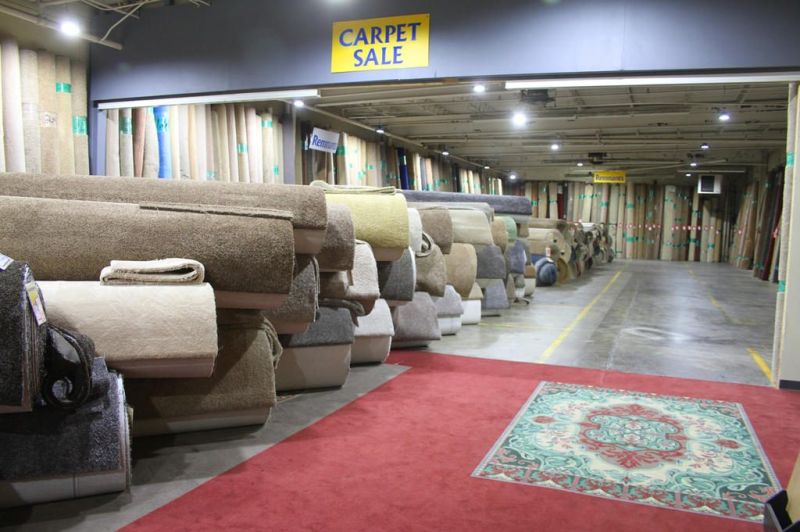 After just over a year in business, the explosive growth of Dan's Wholesale Carpet & Flooring has prompted owner Daniel Beers to dive head first into an expansion. A sister store is slated to open in Dover in early March.
"People recognize that our formula is unique," Beers said. "Our Massillon location exists in a bare-bones warehouse off the beaten path, but it's packed with flooring values of every type including carpeting, tile and hardwood. Our Dover location will look similar, and it will offer the same unbeatable values.
Growing up, Beers spent his days playing on gigantic rolls of carpeting and interacting with customers at his father's flooring store. When he decided to launch a venture of his own as an adult, flooring seemed a natural choice. He opened Dan's Wholesale Carpet & Flooring to rave reviews, and word about the deeply discounted merchandise he offers has quickly spread.
"We sell the same high-quality merchandise and brand-name flooring you'll find at other places. The difference is we charge a fraction of what the other guys charge."
Beers said purchasing carpet from his store as opposed to shopping elsewhere typically results in great savings.
"We have carpet that starts at 39 cents a square foot," he said. "That's unheard of. A lot of what we carry is in stock and ready to go."
And although it's not likely, if you find a better deal elsewhere, Beers and his staff will meet or beat any advertised price.
Members of the Dan's Wholesale Carpet & Flooring team are Beers' friends and family who share his dedication to providing a remarkable shopping experience. He said one of the reasons he opened his store was to be able to give back to the community. "We just want to be able to save the hardworking folks in this area money," he said. "People want a deal, and we want to give them one. It's a win-win."
"We're Northeast Ohio's largest stocked flooring store," Beers said, referencing the 12,000 square feet of high-quality flooring located within Dan's. "We'll come out and measure your job and can have any in-stock flooring installed within days."
In addition to the bargain-priced, in-stock merchandise, customers also can shop the hundreds of carpet, tile, hardwood, rubber and luxury vinyl tile samples from major flooring manufacturers like Shaw and Mowhawk without paying regular retail prices.
"We can't possibly feature every type of flooring we sell on our showroom floor, so some of it has to be ordered," Beers explained. "We make every effort to get your flooring to you quickly."
Can't get to the warehouse? Dan's will bring the showroom to you. "We know people are busy and can't always get to the store," Beers said. "We'll talk with you about what you like and don't like. Then we'll bring samples to your home via our mobile showroom for you to view. Plus, you'll enjoy the same low prices."
Beers said both the Massillon and Dover locations live in buildings that already existed. He gutted both locations and remodeled to make them his own, rather than building new. It's just another way he can give back to the community, he said.
"Our business model is simple. We want to provide people with unbeatable pricing on flooring while investing in the communities we serve," he said. "People come in for the low prices, but we take it a step further by providing them with a stellar shopping experience."
Dan's Wholesale Carpet & Flooring is located at 6 Cherry St. in Massillon. Hours are Monday through Friday 9 a.m. to 7 p.m., Saturday 10 a.m. to 5 p.m. and closed Sunday. The phone number is 330-809-0760. The new Dover location at 715 Commercial Parkway will be opening mid March with the same hours. That phone number is 833-SHOP123. Find out more when you visit DansWholesaleCarpetAndFlooring.com.