Dutchman Hospitality to welcome guests back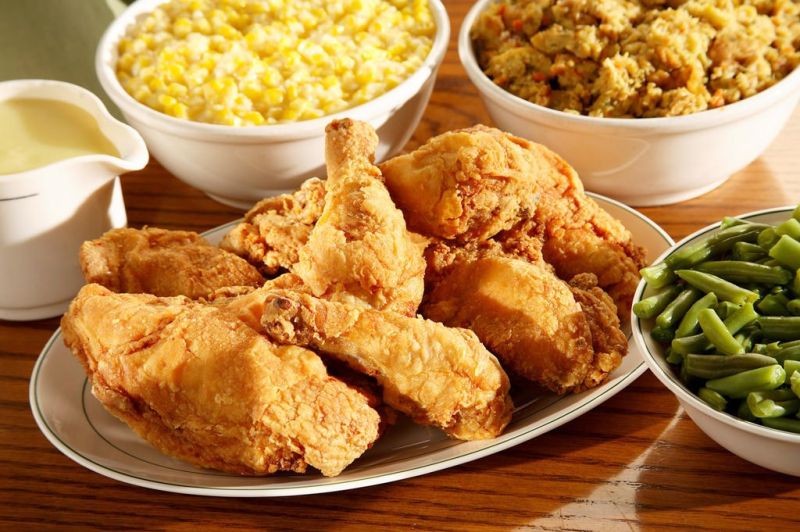 On Thursday, May 7 Gov. Mike DeWine announced the next stage of his plan to reopen the state of Ohio including the reopening of restaurant dining rooms and retail stores.
Based on DeWine's guidelines, Dutchman Hospitality will reopen the following restaurant dining rooms and gift shops at 11 a.m. on Thursday, May 21 (gift shops and dining rooms will close at 7 p.m.): Berlin Farmstead Restaurant in Berlin, Der Dutchman Restaurant and Carlisle Gifts in Walnut Creek, Dutch Valley Restaurant and Dutch Valley Gifts in Sugarcreek, Der Dutchman Restaurant and Carlisle Gifts in Bellville, and Der Dutchman Restaurant in Plain City.
Carlisle Gifts Plain City opened on Tuesday, May 12.
All gift shops will open at 10 a.m. each day for high-risk guests only.
Currently they plan to offer breakfast in their restaurant dining rooms on Saturdays only. Check their website and social-media pages for updates and specific hours for the location you plan to visit. Hours and menu offerings may vary by location.
All bakeries will continue to open at 7 a.m. Monday through Saturday and close at 7 p.m. They will continue to offer carryout and curbside service Monday through Saturday from 11 a.m. to 7 p.m. As business demands increase, they hope to gradually open restaurants with normal hours and a complete menu.
The Carlisle Inn Walnut Creek also will reopen on Thursday, May 21.
They do not have a specific date for the opening of the Ohio Star Theater; however, the box office opened Tuesday, May 12 from 9 a.m. to 5 p.m.
For the protection of guests and staff, all COVID-19 guidelines will be strictly followed and adhered to.
At the restaurants, staff members will wear face masks when they can safely do so and when appropriate. Staff members will wear gloves in compliance with existing food code when handling ready-to-serve food. They also will continue to practice regular, effective hand-washing, which is considered to be the best way to protect oneself and others.
Guest parties will be separated by the required 6 feet for adequate social distancing. This means not all tables in the dining room will be utilized. The buffet and salad bar will not be available in the previous self-serve form. Reservations will not be taken. No parties larger than 10 persons will be permitted to be seated together. All hard surfaces will be sanitized on a regular and frequent schedule. Restrooms will be routinely cleaned, sanitized and stocked with soap and paper towels or hand dryers.
Guests are welcome to wear masks when they visit the restaurants, inns and shops, but at this time guests are not required to wear masks. Guests are asked to help this transition by doing their part in embracing heightened safety and sanitation guidelines.
The restaurants will adhere to the guidelines set forth by the Ohio Restaurant Association outlined in the Ohio Restaurant Promise.
The inns will follow the Safe Stay guidelines developed by the American Hotel and Lodging Association.
Gift shops and the market are utilizing the guidelines created by the National Retail Federation in its Operation Open Doors program.
"The opening of Ohio dining rooms and shops has been eagerly anticipated. Our employees are ready to return to work and look forward to greeting and serving guests, many of which have become like friends and family over the years," said Vicki VanNatta, public relations coordinator for Dutchman Hospitality Group.
VanNatta encouraged people to come. "While the experience may feel odd or uncomfortable at first, we are firmly committed and determined to make sure your visit to any of our restaurants, shops and inns meets and exceeds your expectations. We want our guests and our staff to feel safe as we all venture into this new experience. Please join us. Enjoy shopping, an overnight stay and delicious Amish kitchen cooking as you fellowship around our tables. Welcome back."