Killbuck Savings Bank Co. announces two promotions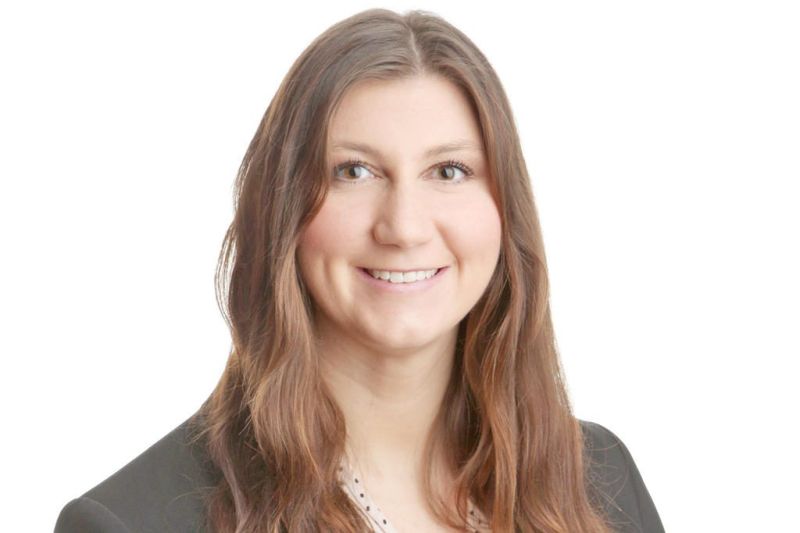 Craig Lawhead, CEO of The Killbuck Savings Bank Co., announced the promotions of Mallori Vess and Frank Trestka to consumer loan officers.
Vess joined The Killbuck Savings Bank in 2013 as a part-time teller. Working her way through college, she graduated from Kent State University in 2018 with a degree in business management. Shortly after while also ensuring exceptional levels of customer service, she progressed to loan clerk.
Born and raised in Millersburg, Vess has excelled inside and outside of the bank. The local community will perhaps recognize her best from the 2012 and 2013 West Holmes High School basketball state finals, where she learned the importance of teamwork.
As a member of the consumer loans team, Vess looks forward to serving her hometown neighbors and friends by providing the best customer service possible in her new role.
A graduate of East Brunswick High School in New Jersey, Trestka graduated from Lackawanna College in Pennsylvania with an emphasis in criminal justice in 1994.
Trestka embodies what it means to be community-oriented. His background consists of over 23 years in law enforcement. He has served the Lee County Sheriff's Office in Fort Myers, Florida as a detective sergeant, narcotics K-9 handler and supervisor of Interstate 75, as well as a special agent of the Florida Division of Alcohol and Tobacco and a corporal/state trooper with the Delaware Police.
Recently retired, Trestka came to Berlin on vacation and fell in love with the small-town community. Wanting to start a new career path, Trestka decided the Holmes County area was where he wanted to live and raise his family. He and his wife, Tracey, have one son, Timmy.
Trestka, known for focusing on community and serving others, is looking forward to helping families and small businesses accomplish their financial goals.
"We believe The Killbuck Savings Bank is here to support our community with good, reliable financial advising. With the addition of these two extraordinary individuals to our team, we invite you to expect more from your bank. And we look forward to exceeding those expectations," Lawhead said.
Killbuck Bancshares Inc. operates as the holding company for The Killbuck Savings Bank Co. of Killbuck, which provides retail banking services to individuals and small- to medium-sized businesses. With $557 million in assets and over 140 employees, The Killbuck Savings Bank Co. specializes in "community banking" and currently operates 11 full-service locations. For more information visit www.killbuckbank.com.