Maysville Days offers super savings in the country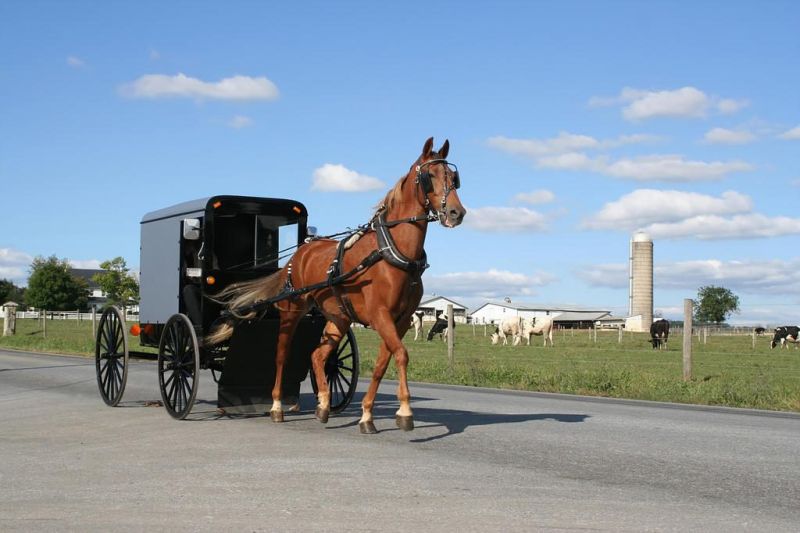 Maysville Days, which will take place June 20-23, will feature plenty of bargain options, and patrons may even find something to satisfy their hunger while they take advantage of a world of savings.
While many places offer all kinds of nifty schemes to get the public to attend their events, Maysville approaches its promotional week by offering one basic draw: sales.
Merchants throughout Maysville will offer their own unique discounts and sales, and for the past 20 years, Maysville Days has brought in people from near and far to peruse shelves, pick over merchandise and find all kinds of ways to save.
Visitors to Ohio's Amish Country can get a firsthand experience of shopping with the locals when they travel to Maysville. The predominantly Amish village between Fredericksburg and Mount Eaton, Maysville is an unincorporated village with businesses along Harrison, Fountain Nook and Mount Hope roads.
In addition to the store-wide sales, there will be a huge all-town yard sale on Saturday, June 23, where folks can find even more great savings throughout Maysville. Included in the bargains will be bake sales peppered throughout town.
With so much to do and so many sales to visit on Saturday, the town will make it easy for participants to stay the whole day and shop, or if people know exactly what they want, it will be a perfect opportunity to stop and save some money.
Scenic Valley Surplus, located at 10258 S. Kansas Road, will showcase its ever-changing inventory and offer 10 percent off store-wide with discounts of up to 50 percent on selected items. With summer in full swing, dehumidifiers will be marked down by 10 percent, making it the perfect time of year to take some of the heat off.
Maysville Harness Shop, located at 8572 Mount Hope Road, will have 10 percent off store-wide along with breakfast sandwiches and free popcorn. Take home some home-baked goodies while supporting the benefit bake sale and check out the savings in the huge barn sale.
Maysville Country Market, located at 8583 Mount Hope Road, will feature a yard sale in the buggy shed and deep discounts on everything from groceries, to vitamins, to canning supplies. Free drinks and snacks will be available on Saturday.
While store hours will vary from business to business, visitors will have an opportunity to catch most of the goings-on between 8 a.m. and 5 p.m.