Moofest celebrates dairy farmers in the region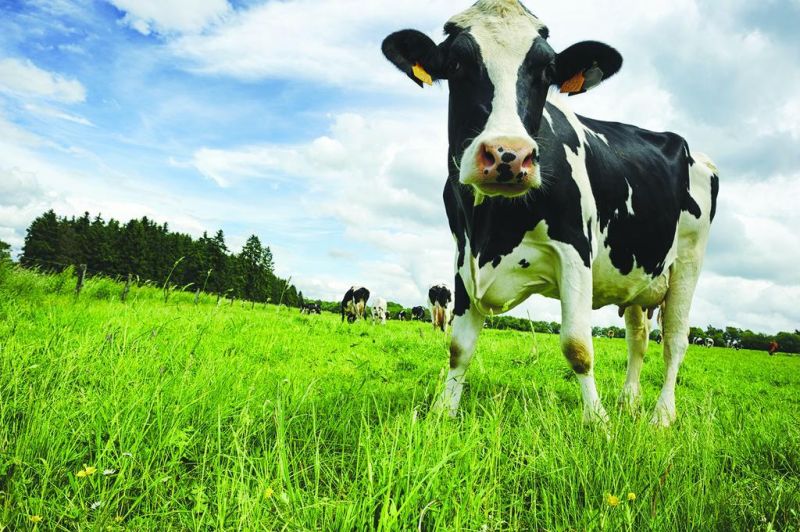 There's no doubt about it: Dairy farmers play a pivotal role in the economy of the United States. This is particularly true of East Central Ohio, and its importance is visible throughout Amish Country.
The village of Berlin is saluting dairy farmers during June, Dairy Month, with its popular annual Moofest celebration on Saturday, June 15. The day is one of the most popular of the many seasonal events centered around one of the busiest small towns in all of Ohio.
"It's our special way for merchants, tourists and local residents to thank the many dairy farmers in our area," said Eli Hostetler at the Gospel Book Store. "We want to make sure those dairy farmers know they are appreciated for all they do."
Hostetler also heads up the Berlin Main Street Merchants Association.
Hostetler said many merchants throughout the village would offer free ice cream from Smith Dairy. "There's always a lot of good ice cream. Green Field Farms will also be here with their organic dairy products."
Green Field Farms is a Wooster-based farm co-op that offers, among other fresh farm products, organic milk pasteurized at low temperatures and offered in glass bottles. Such close-to-the-land practices are believed to bring about a superior product with high nutritional impact and easier digestion.
A cow and calf will take up temporary residence on the square, allowing visitors to get a look at hand milking, though this was not an easy achievement, Hostetler said. "So many of the Amish dairy farmers use milking machines. We had a little bit of a hard time finding cows that would allow hand milking."
Everything gets underway at 10 a.m. and will continue through the day. Not only are there great samples of dairy products ranging from local milk, ice cream, cheese, butter and yogurt, but also merchants throughout the village will offer special sales and discounts.
"Gospel Bookstore will offer 25 percent off for anyone who can say they've milked a cow anytime in their lives," Hostetler said.
Many merchants will offer special discounts, and part of the fun is in asking what special deals might be unlocked through dairy-related questions. "I know everyone has something special planned," Hostetler said.
Walnut Creek Cheese, Troyer's Trail Bologna, Heini's Cheese Chalet and many other companies will be on hand with samples and special offers.
There are fun activities planned up and down Main Street for the whole family, making it a perfect day for an outing in Amish Country centered in Berlin.
The United States is host to nearly 38,000 dairy farms with a herd of more than 9 million dairy cows through the country. The dairy industry can use some positive recognition, as continuing low prices for milk and farm consolidations have brought about a 25 percent reduction in the number of dairy farms in Ohio in recent years.
Holmes County, however, has seen a slight rise in the number of dairy cows on area farms, at around 19,600 in 2018.
"There's no doubt dairy farmers are just so important to everyone at every level," Hostetler said. "Dairy farmers work hard to provide us with all the things we enjoy from their farms, and Moofest is a great way to say thank you during Dairy Month."