More artists and more art when Alley Cats opens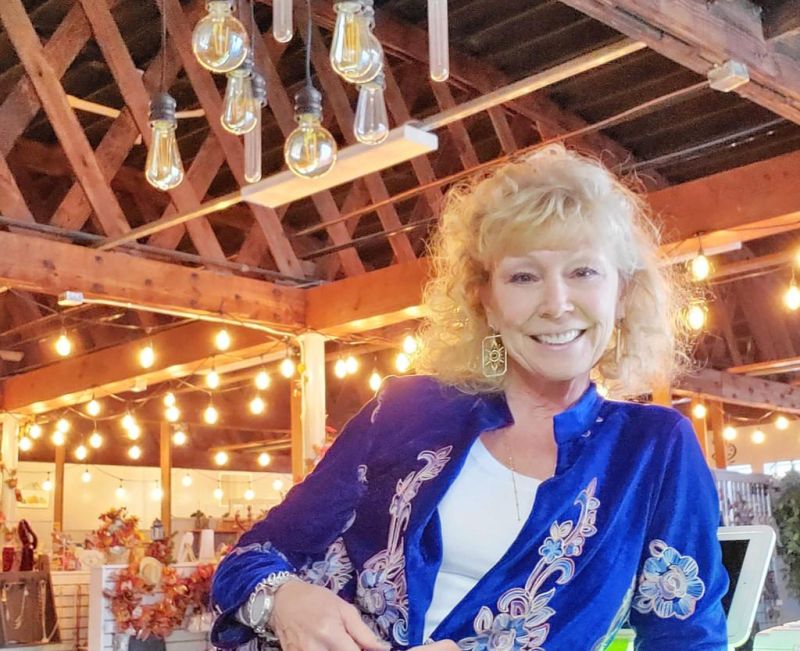 The grand reopening of Alley Cats Marketplace is set for Saturday, March 7 from 10 a.m. to 5 p.m. and will include more art than ever. The one-stop-shopping marketplace was closed for two months to prepare for another season of showcasing local artists and craftspersons.
"We are very excited to reopen our doors again after a two-month hiatus for creativity and a bit of a remodel," said Debbie Aubihl-Knisely, the proprietor. "We have missed our customers and friends."
Alley Cats Marketplace, a 5,000-square-foot creative shopping venue located in downtown New Philadelphia, first opened its doors in May 2019.
The 2020 season will feature 70 regional artisans from Carrollton to Cleveland, providing an eclectic mix of fine art and crafts along with other distinctive products.
"Alley Cats Marketplace has a nostalgic but ultra modern atmosphere, and this is what we want the customers to fall in love with, not just a place to buy gifts," Aubihl-Knisely said. "The atmosphere is intended to have a happy feeling. We try to make you feel right at home, even if it's your first time visiting."
Complete with a social area, a fresh pot of coffee welcomes all who visit. The space is used for paint and craft nights, speaker presentations, business and networking meetings, lunch and learn events, and even private events like baby showers.
Each Thursday the space is used as an open studio from 10 a.m. to 1 p.m. "This is not an art class," Aubihl-Knisely said, "but instead a way to connect with other artists or want-to-be artists. It is a place to simply meet and share."
Along with returning artisans for the 2020 season, new ones were included to add to the blend that is currently in house.
The new artisans include:
Olly & Bay, featuring custom wood designs and wood decor by Mindy Riggle and Tracey Patrick; Falling Feathers, mixed media paintings and art pieces by Kathy Tussin; Art by Owen, wood products, weavings and glass art by Larry Owen; Creative Tumblers, tumblers with creative designs by Alexis Ford; Part Art, artistic pieces made from motorcycle parts by Laurie Shafer; Designs by Jessie, Jessie Edwards; Tree Steel, wood and metal crafts and live edge benches by Scott Jones; OC Leather, handcrafted leather wallets, belts, purses and accessories by Dave Mello;
This House is for the Birds, handmade ceramics by Ashley McCahill; Paper Nest, paper art and gift items by Stephanie Crone; Just Around the Corner Kids, children's creations including doll clothes and gifts by Kelly Eckhardt Hall; Splash of Color, hand-painted home decor by Daphne Perkins; Champion Chocolates, Amanda Lawrence; Fayes Soaps & More, Darla Archinal; Playful Fox, Morgan Hollingshead; Whiskey Lights, Jerry Hostetler; 2 Daughters Tea Co., herbal teas and accessories by Liksha Hoskins; and Legacy Designs, pen and ink art, prints, and calendars by Kevin Parr.
The grand reopening event will feature music by acoustic trio Null & Void, the Kodachrome Babies and Sam Worst on saxophone.
A crafting session will be led by the staff of the Tuscarawas County Public Library, and food will be offered by by Three Lil Piggies BBQ, Stray Dog Hot Dogs and more.
Alley Cats Marketplace is located at 115 Allen Lane SW in New Philadelphia. Hours of operation are Wednesday from 10 a.m. to 5 p.m., Thursday from 10 a.m. to 7 p.m., Friday from 10 a.m. to 5 p.m. and Saturday from 10 a.m. to 4 p.m.
Events and updates can be found on Facebook and Instagram.
Visit online at www.alleycatsmarketplace.com or email alleycatsmarketplace@gmail.com for a complete vendor list or more information.