Newcomerstown NOW is ready for another successful year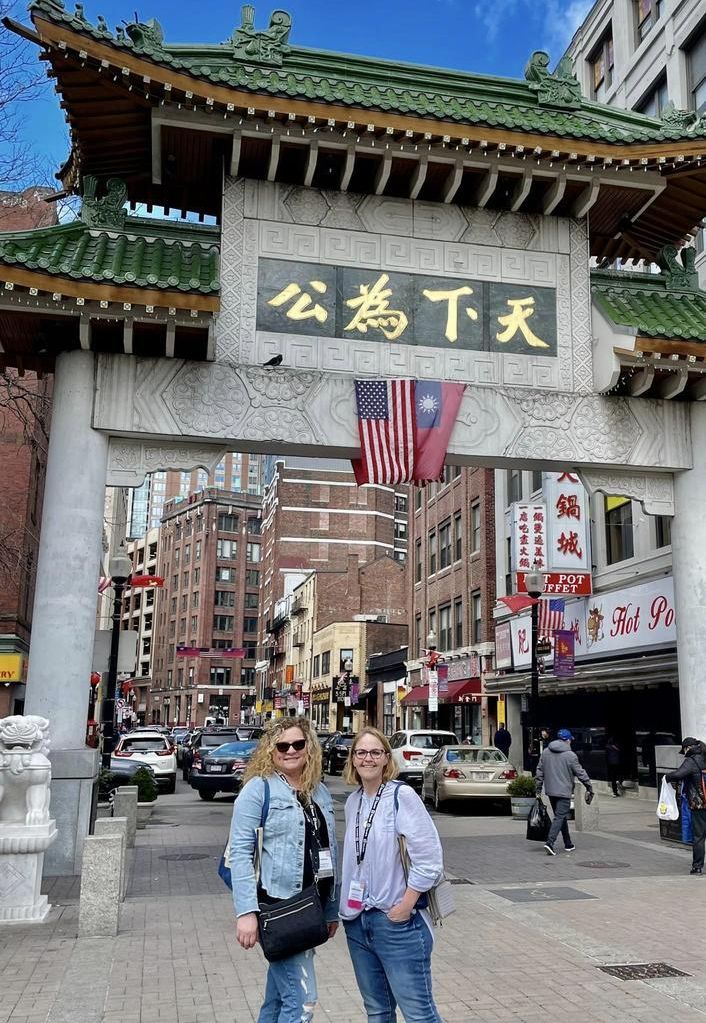 Revitalize or die — It's something the Newcomerstown Now group, which has been in existence since 2021, believes in.
"Last year we had four Second Saturday events in June, July, August and September," said Lisa Spillman, the group's treasurer. "Luckily, the weather was wonderful each month, and we had a good turnout. We had a chicken barbecue in June along with entertainment at each event and various food trucks."
The group's biggest success was the Haunted Trail at Simonds-Heller Park.
"Once again, we worked with the village government on using their newest park for our event," Spillman said. "We had over 400 people attend this event."
Other activities they sponsored included a local competition, Paint the Town Festive.
"We had residents, businesses and churches register for free to participate. We posted pictures and videos online and had the community cast their votes. Prizes were awarded for first, second and third place for each category," Spillman said. "We also had Who-Ville Holiday on the second Saturday in December. We had pictures with Santa for the children and even pets. We had games for the kids and fun activities too."
Newcomerstown Now works with local businesses to help advertise and promote their activities.
"We have received so much support from our local businesses," Spillman said. "We are adding hanging baskets and flower planters to our downtown area. We recently submitted a grant application to purchase concrete planters. We are using our funds for matching dollars and purchasing the flowers and other materials needed."
They hope to have the flowers for the Newcomerstown Is Blooming NOW project placed in the downtown area on Main Street and Canal Street by Memorial Day.
"We have a nice group of local people that have already volunteered a lot of hours on this project," Spillman said.
Newcomerstown NOW also announced a golf outing, three Second Saturday events and expanded its Haunted Trail event.
The golf outing will be held at River Greens on May 17 with a shotgun start beginning at 1 p.m.
Three Second Saturday events will be held starting in June.
On June 10 a chicken dinner will be held at 3 p.m. A car cruise-in is scheduled from 2-4 p.m., and featured businesses and nonprofit organizations will be there along with vendors. There will be kids games, a photo booth and a beer garden. A family feud game will be held from 4-5:30 p.m., and the Moonlyterz will play from 7-9 p.m.
The July 8 Second Saturday will run from 5-9 p.m. with food trucks, vendors, a beer garden, business and nonprofit spotlights, a karaoke/talent contest, Realm of the Reptile, a cornhole tournament at 6 p.m. (registration available on website), kids games including street bowling and putt putt golf, and a photo booth.
The Aug. 12 Second Saturday will feature food trucks, special businesses and Newcomerstown Schools spotlight, kids games, a photo booth, vendors, a beer garden, and the Atom Lax Band from 7-9 p.m.
The Simonds-Heller Haunted Trail will be held two weekends: Oct. 20-21 and 27-28. Presale tickets will be available closer to the event on the Newcomerstown Now website.
The Newcomerstown Now group was formed in 2021.
"We started this group because we want to see our downtown thrive again," Spillman said.
Spillman was introduced to Heritage Ohio while visiting another small town and saw what Heritage Ohio had done to help steer its team to revitalize its downtown.
"I reached out to Heritage Ohio, and with cooperation from the village government, we had them come in and do an assessment of our downtown. We met with Heritage Ohio and village leaders and started to set some goals and recruited some local leaders from the community to join our team," Spillman said.
The group currently has four officers and about 15 active members.
"We are always looking for others to join us. We have many different things going on, so we can find the perfect fit for each," Spillman said.
The group also can use volunteers and sponsors for its events. Volunteer sign-ups and donations can be made on the website at www.newcomerstownnow.com/.
Jen LaVigne is the current president of the organization; she joined the group because she is a downtown Newcomerstown business owner.
"I really wanted to see the revitalization of Main Street so we could bring more businesses onto Main Street," LaVigne said.
She said she is pleased with what the group has done.
"The biggest accomplishment so far is getting the community back to Main Street," LaVigne said. "It's getting the community more involved in the revitalization themselves, so they know that we are really working towards this project. We're putting forth an effort to actually do something and bring something back to the community."
Feedback from the community has been positive.
"People are excited about what we're working towards," LaVigne said. "They want to be part of it. They want to see that growth again."
Heritage Ohio is a subsidiary of Main Street America. LaVigne and Spillman recently returned from the national conference in Boston.
"We went to a lot of educational sessions on different ways to promote our downtown, funding for our downtown, on our projects and things like that that we can actually accomplish," LaVigne said.
They learned about historic preservation and the steps they can go through to get buildings modernized yet keep the historic features. They learned about getting grants, things they can do to get people to come downtown and ways to increase new businesses such as offering pop-up shops to new business owners.
"We would like to see our group grow with more volunteers and members to help support our events and seek grants to help revitalize the downtown," Spillman said.