Open house highlights benefits of solar energy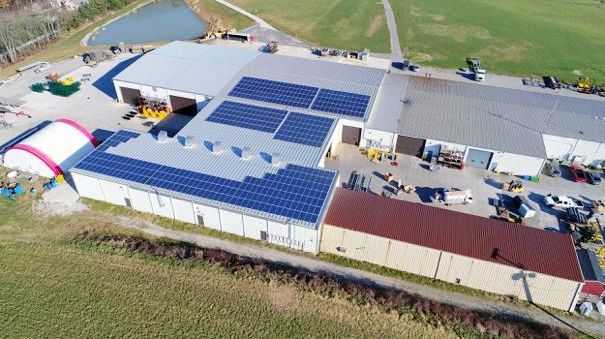 Paradise Energy Solutions will host an open house at Mast Farm Service on July 18 from 10 a.m. to 2 p.m. in celebration of the five-year anniversary of its solar system.
Lunch and tours of the 232.38 kW solar system's components will be provided. Solar energy professionals will be on hand to answer questions and provide information for parties interested in solar energy.
The event is being held to increase interest in solar power as a way to reduce overhead costs for local businesses and demonstrate its viability as a renewable energy alternative.
Mast Farm Service is located at 3585 Ohio 39 in Millersburg. Parking will be available onsite for public use. Visit www.ParadiseEnergy.com/Events for more information and to RSVP to the free event.